Complete My Profile
⏰ Old Post
This post is over 14 years old - it might be slightly outdated and consigned to the history books.
No matter how hard we try there's always going to be a technology being used on a website that we have not already indexed, this is particularly true for foreign langauge services.
To try and close this net we've introduced a new feature to the BuiltWith profile page called 'Complete My Profile'. You will see it on every page where unidentified information exists -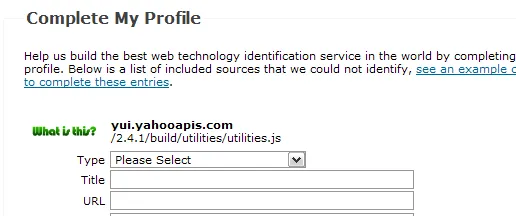 How to Fill out the Entries
* Select a type from the drop down list.
* Enter the name of the library, in the above example Yahoo YUI Utilities 2.4.1 would be a good name
* Enter a URL for the source of the information, for the above example http://developer.yahoo.com/yui/ for above
* Enter a description for the source, such as "Provides wrapper of functions from the Yahoo Library"
An example form is below for the Google Analytics include -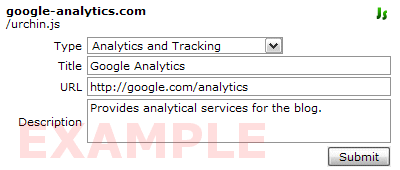 From this information we will be able to improve the BuiltWith system for everyone!