Download Website Lists
⏰ Old Post
This post is over 13 years old - it might be slightly outdated and consigned to the history books.

UPDATE 2015: We no longer sale one-off lists although all subscriptions are cancellable at any time. View Plans.A new feature of the BuiltWith Trends application is to allow you to download lists of websites using a particular technology.We have a database of almost five million of the top websites on the internet from which we draw this information and our archive is getting bigger and bigger.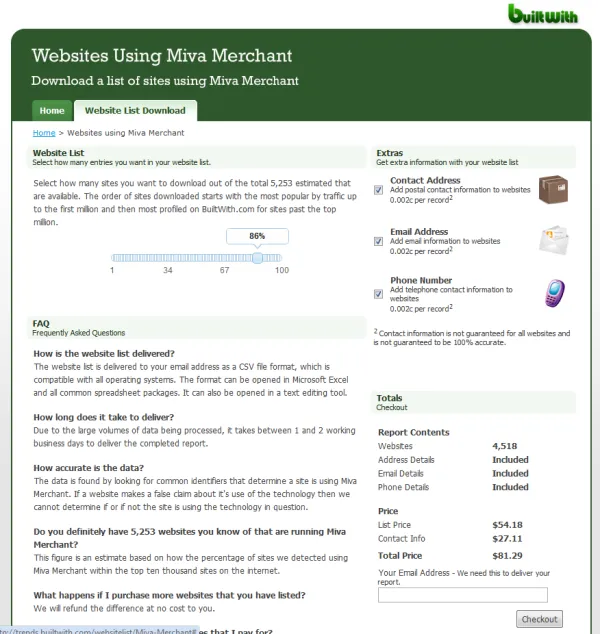 Not only can you get the address of the website but we also provide contact information such as postal address, email address and phone number.
Get started now, Visit BuiltWith Trends, find the technology you want to know about and click 'Download List'.