The Mobile Web vs. SXSW
⏰ Old Post
This post is over 11 years old - it might be slightly outdated and consigned to the history books.

ShareSquare, a business that gets your website working for mobile browsers, created an infographic this week just in time for SXSW in Austin, Texas. They wanted to get some stats out of the websites of the bands attending the event and to use information as part of their goal of "un-sucking mobile websites". They used BuiltWith TrendsPro Bulk Reports to help build the information.

Here's their infographic, click on it to see the full version published on Mashable.com.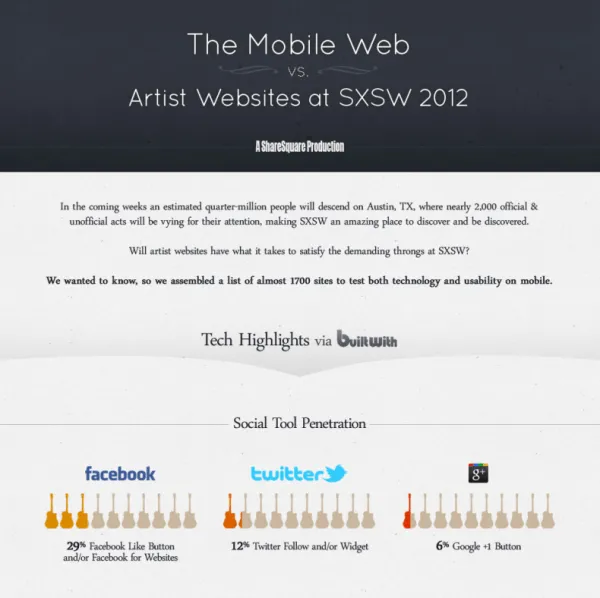 Thanks ShareSquare for using BuiltWith and putting our logo in the infographic!