New BuiltWith Firefox Add-on
⏰ Old Post
This post is over 10 years old - it might be slightly outdated and consigned to the history books.

We've just updated our BuiltWith Firefox Add-on to make it easier and simpler to find. Instead of in the add-on bar it now sits in the Navigation Bar, a lot like our Google Chrome extension.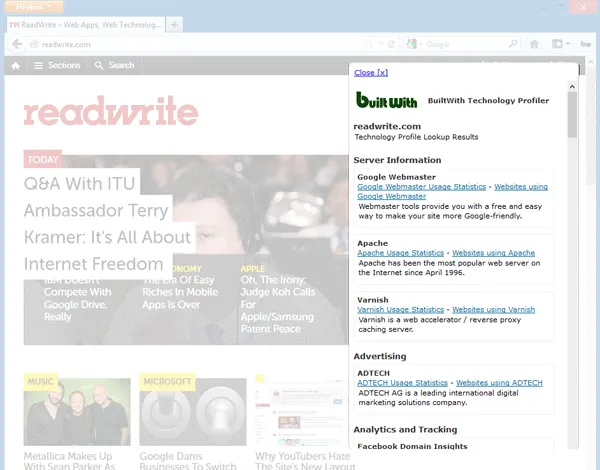 The other change is the BuiltWith widget now appears in a nice in browser window.