BuiltWith and PBS IdeaLab
⏰ Old Post
This post is over 10 years old - it might be slightly outdated and consigned to the history books.

We're excited to announce that grant winner Phillip Smith from PBS MediaShift IdeaLab has started an in depth report on the technology used on top news websites on the internet.

Phillip will be doing research on a number of news agencies, including CNN Interactive, The Huffington Post, BBC News, New York Times, FoxNews.com and The Guardian to name just a few of the sites, a full list can be found at Phillip's opening blog entry "Investigating the Technology Underlying Top News Organizations" over at PBS.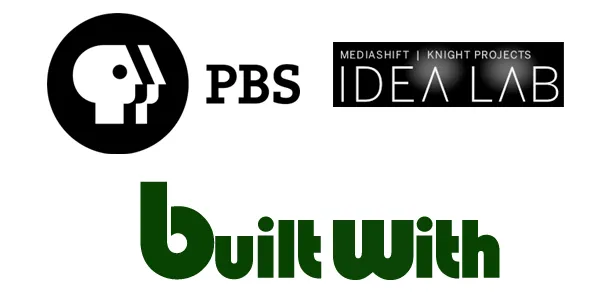 We are going to help Phillip by providing technology data for his initial technology research of these news organizations and are looking forward to the further research he does on them.

You can follow Phillip's progress and blog entries on the PBS IdeaLab site - http://www.pbs.org/idealab/psmith/