Most Popular CMS of 2013 Infographic
⏰ Old Post
This post is over 10 years old - it might be slightly outdated and consigned to the history books.

Yellow Bridge Interactive, a Pittsburgh Web Design and Dev company put together an awesome infographic on what the most popular CMS systems are of this year. Click the image below to see the full infographic or View Full Infographic.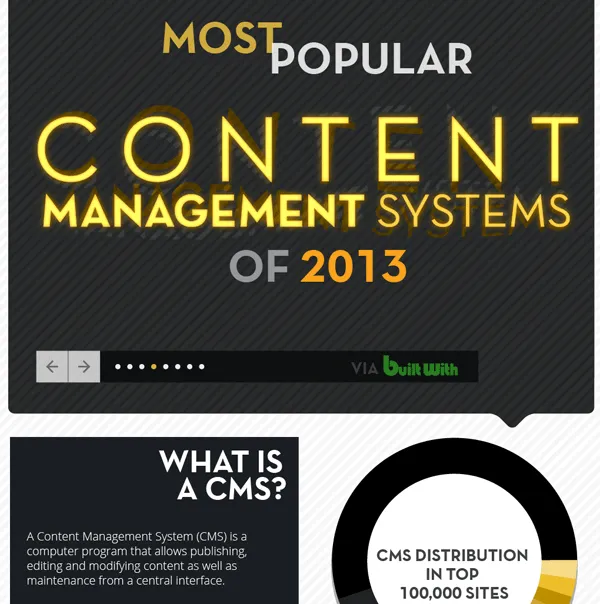 WordPress, Drupal and Joomla! are some of the most popular platforms for content management at the moment and all three are going strong! Thanks for creating this Yellow Bridge!