BuiltWith in London August 6th-7th
⏰ Old Post
This post is over 10 years old - it might be slightly outdated and consigned to the history books.

Cor Blimey Guvnor! BuiltWith will be in London on the 6th and 7th of August!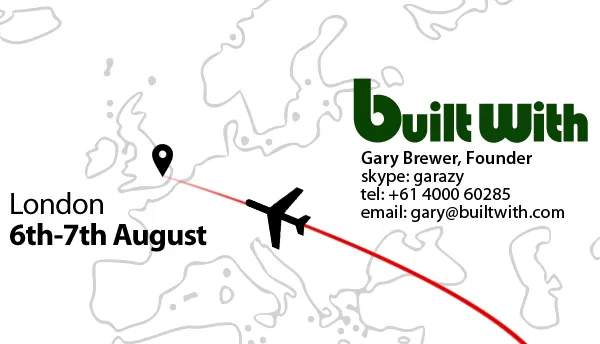 We would love to meet you, find out your use cases and finally put a face behind the emails and phone calls of our European customers.

Contact us if you'd like to meet up with us, we'll be available in central London (West End) on these dates!

We'd love to see you and learn about some of your uses and requirements for BuiltWith!