Introducing Competitor Comparison
⏰ Old Post
This post is over 10 years old - it might be slightly outdated and consigned to the history books.

Competitor comparison is a new customer acquisition tool in BuiltWith Pro that lets you compare technologies on a week to week basis back to January 2011.

Access competitor comparison on your Pro dashboard by selecting the "create new report" button.


What does it let me do?


See which websites are moving between competitors on a weekly basis


See who is trialing a competitor product


See which technologies are increasing their global market share quicker than others



But that's not all, the competitor comparison system is broken down into separate parts, which includes an overview section which provides an idea of how many active websites we are tracking in total for the group of technologies you have selected -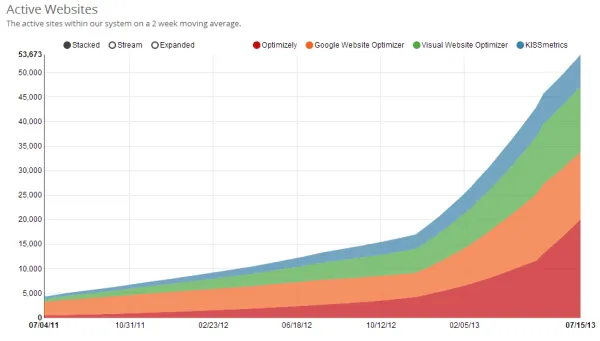 Active websites for technologies in our live system.

This gives you an idea of how many websites a group of competitors have as a total of the entire market share. One of the use cases of this is determining if a technology is growing at a slower rate than the market itself.

The customer movement trends tab shows the amount of websites that made full switches between the competitors, as in, they stopped using one technology and started using another one.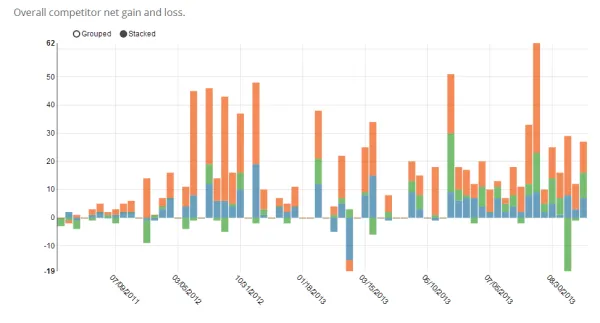 Net gain or loss to competitors over time.

This chart can be used to determine which competitors are taking your customers away.

The customer movement lists tab shows the actual websites that are moving between the groups. This lets you create a live view of where customers are moving between and with one click of the create report button you can get the full report on technology movement between technology providers. You can also create crossover technologies (i.e. websites trialing other providers) by modifying the technology start and end dates on the report once it is created.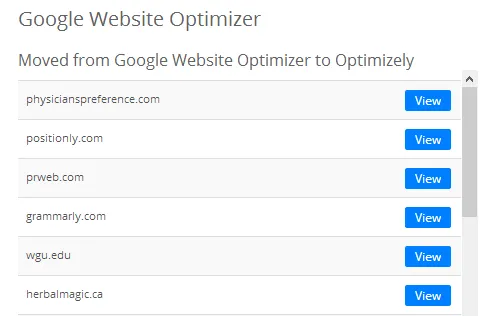 The actual sites moving between competitors.

If you've got any queries of questions about BuiltWith Competitor Comparison please contact us we're happy to help.