The Most Popular Ecommerce Platforms On The Web
⏰ Old Post
This post is over 9 years old - it might be slightly outdated and consigned to the history books.

Over recent years the internet has made it easier for producers and suppliers to reach new and existing customers with their products. This is the age of the online store. Because of this massive opportunity, there are a whole host of platforms competing to provide the foundations of the online stores we all know and love.

I've been having a look through the BuiltWith data on ecommerce technologies (of which there is a lot!) and thought it'd be interesting to highlight the top 10 ecommerce platforms in use on the web today. This is most definitely a congested market, with lots of companies all vying to provide the backbone of online stores, big and small, around the world. Using the BuiltWith data, I'll pick out one or two examples of the stores that use each technology so we can see each of the ecommerce platforms in action. Over this post and the next I'm going to run through the top ten most popular ecommerce platforms.

Today, let's look at the technology sitting in the bottom half of the top 10 list.




10 - Etsy

In the number ten spot is Etsy. More commonly known as a website in it's own right, than an ecommerce technology used around the web, Etsy is a platform which allows users to set up stores to sell their handmade and vintage goods. Etsy has grown and grown over the last few years and their home page receives over 1.5 billion page views each month. The reason Etsy is appearing in this list though, is because Etsy offer their store owners a widget that can be embedded into their own web pages. There are over 800,000 store owners on Etsy (that was a year ago, and it's definitely grown since then) so there are a lot of potential users of their shopping widget. Integrating the widget on your page won't give you the freedom of most of the other ecommerce platforms but it's a simple, quick and easy way to start selling straight away (as long as you want to sell items that fall within those allowed by Etsy).

Frugally Sustainable is an example of one of the bigger sites using the Etsy plugin. As you can see from the image below, this sustainability blog is using the plugin to sell handmade herbal and natural goodies.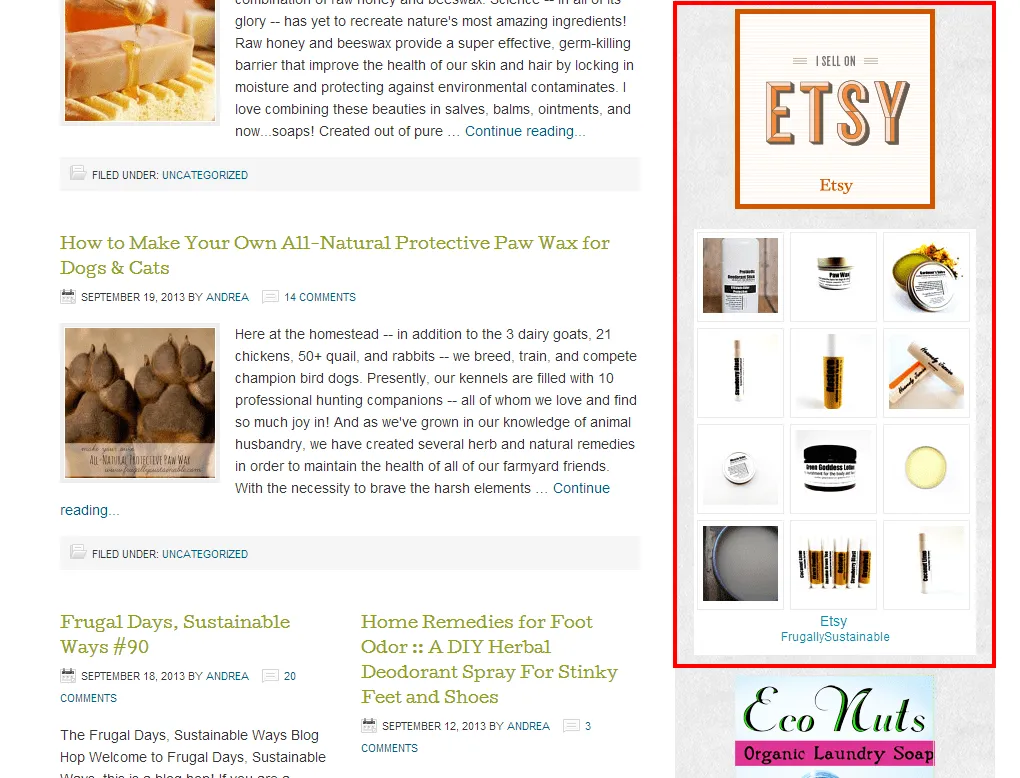 9 - UberCart

Next up is Ubercart. This open source ecommerce package fully integrates an online store front with Drupal and has been designed to allow developers to add or alter Ubercart features to fit in with virtually any ecommerce need. Ubercart boasts that it's the most popular Drupal ecommerce platform and supports the sale of physical products, digital downloads and also subscription based billing. Despite it's strong features, Ubercart has a bit of a reputation for being quite difficult to set up and work with. A lack of documentation is identified by some as Ubercart's biggest problem, which is a shame since it's clearly a powerful ecommerce solution when it's up and running.

In the image below Ubercart is put to good use on Almanac.com, the online home of North America's oldest continuously published periodical.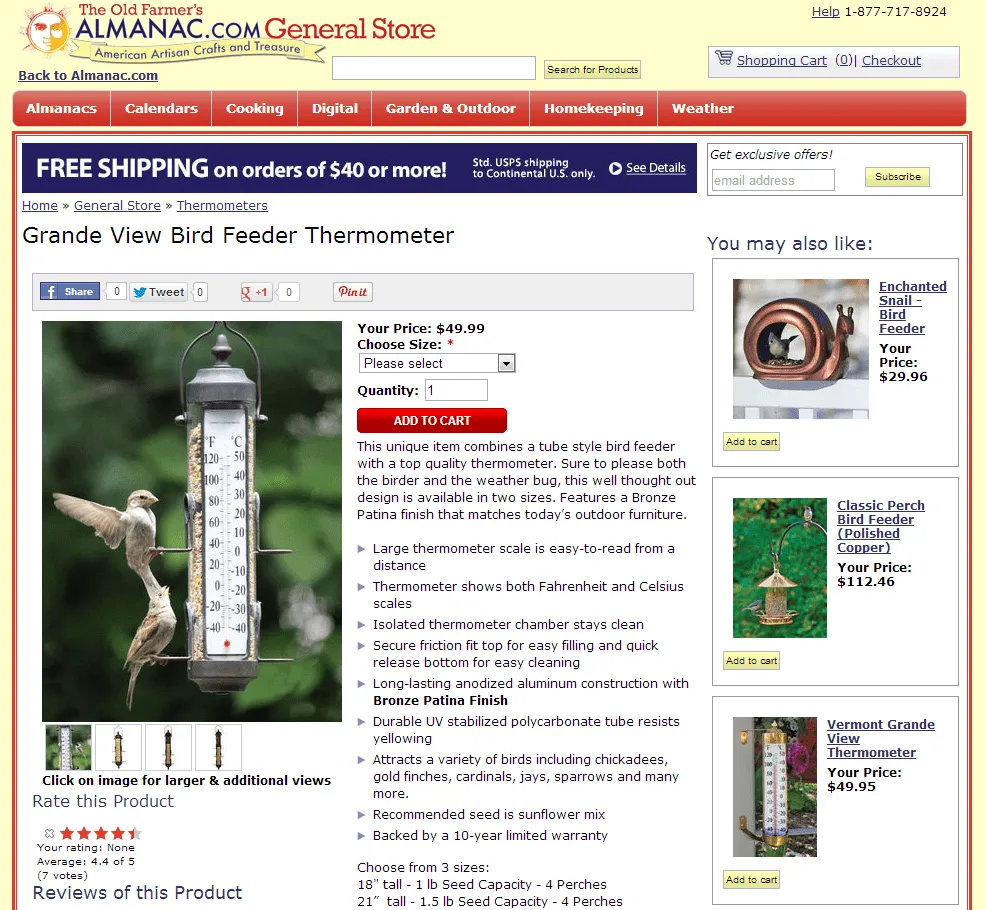 8 - BigCommerce

In eighth position is Big Commerce. This shopping cart has been growing steadily for years now and seems to be continuing the trend. Packed with features, this platform has built quite a reputation for being highly customizable and user friendly.

BigCommerce has several pricing options which means that, to the annoyance of some, one or two of the most prized features are not included with the cheaper packages. It's hardly a surprise that this solid platform would upsell to it's users with the promise of even more useful features though. Any ecommerce platform worth it's salt should be doing just that. It's clear that this popular shopping cart is doing things right, and its number of users is growing month on month.

One of the bigger sites using Big Commerce is PetaPixel, the popular photography blog. In the image below you can see Big Commerce fully integrated with the site, offering an attractive store front.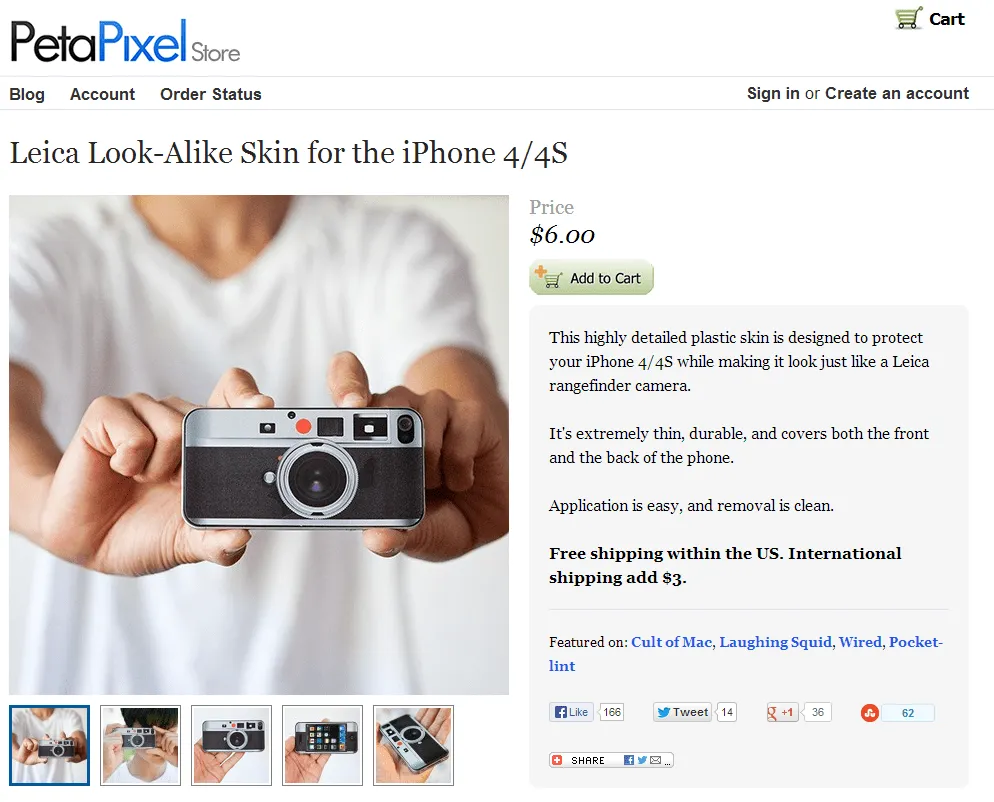 7 - ECSHOP

ECShop is another open source ecommerce platform. Whilst quite popular with sites from across the entire web, the use of ECShop is all but non existent on bigger websites. Written in Chinese and with a unknown reputation outside of Asia, there are probably more suitable ecommerce platforms out there for readers of this post.

Nevertheless, here is ECShop in action on runsky.com.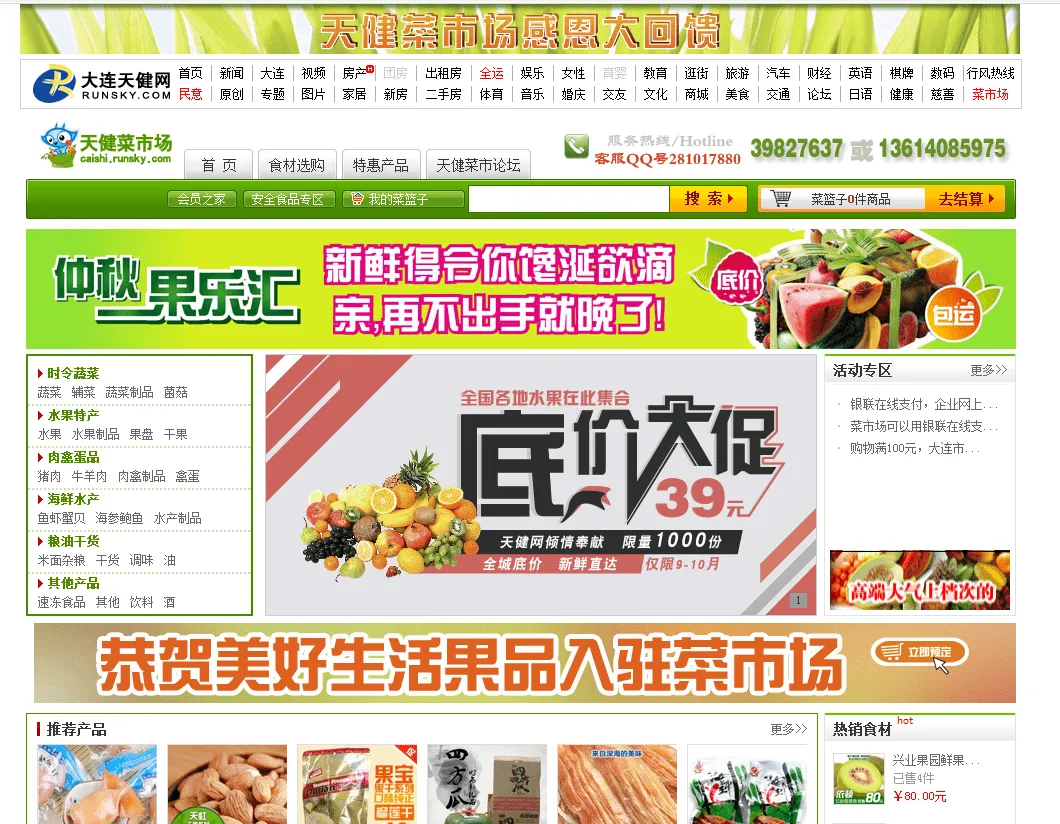 6 - Shopify

Shopify is in sixth position. This ecommerce platform is looking to be the one stop shop for anyone wanting to set up an ecommerce store. Shopify make their position quite clear on their website where they offer "All the features you want, none of the clutter. Shopify handles all the hassles of online retail."

Powering over 60,000 stores, Shopify has really accelerated it's growth since 2011 and the trend doesn't look like it's slowing down. It's user-friendly interface with plenty of templates has been crafted to be used by merchants themselves instead of developers or designers. Shopify has a good reputation and is especially well regarded by people who have used it to set up new online stores.

Shopify powers the ecommerce parts of quite a few popular sites including Instructables, Britannica and National Review. It's clearly a powerful solution, and is the preferred platform of many ecomerce store holders. In the image below, you can see Shopify in action on yet another popular site: Github.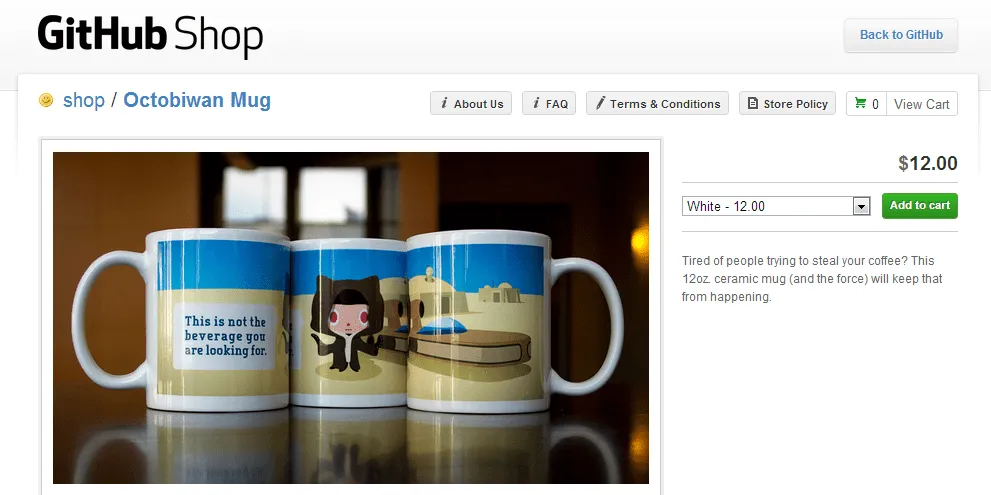 Wrapping Up

So that brings us to the half way point in the list of the top 10 most popular ecommerce platforms on the web today. If you'd like a sneak preview of the technologies I'll be looking at next time, check out the BuiltWith Trends data. In my next post I'll be breaking into the top 5 and looking at the really big players in the ecommerce technology market.

If you'd like to get your hands on detailed, customized reports on all of these ecommerce technologies and more, BuiltWith Pro might be for you. Have a look at what's on offer with a Pro account here.