Who's Using Magento?
⏰ Old Post
This post is over 9 years old - it might be slightly outdated and consigned to the history books.

Back in 2008, a new eCommerce platform was born. Magento, which was originally intended to be a fork in the development of osCommerce (a popular open source eCommerce platform), has been growing ever since. In 2011 Magento was acquired by eBay Inc and now sits amongst the top three eCommerce platforms on the web. In this article, I'm going to take a closer look at Magento and some of the websites which are using it to handle their eCommerce storefronts. As you can see from the trends data below, Magento usage has been consistently on the increase for the last few years. In fact, thanks to a recent surge in the number of sites using the Enterprise Edition, Magento usage is accelerating and the platform is off to a great start of 2014.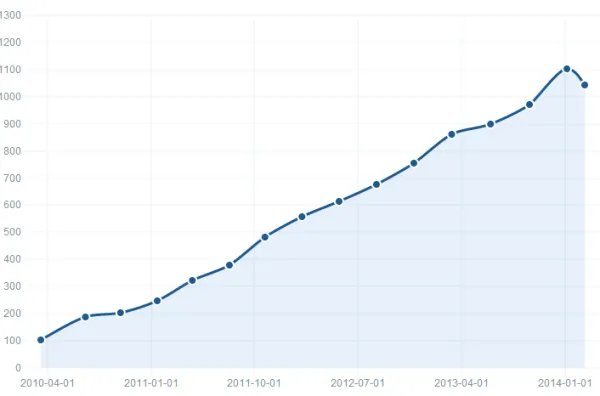 Top 100k Sites Using Magento Over Time Magento comes in three flavours, each offering something slightly different. Here is a very quick run through of the three products offered by Magento:
Magento Community Edition - This is really where it all began for Magento. The Community Edition remains an open source, free to download, version of the software. With a bit of work from a developer, the Community Edition can be moulded and shaped to form a reliable storefront for almost any purpose.
Magento GO - A solution aimed at small business merchants looking to set up shop online quickly and easily. Magento GO offers a fully hosted storefront with a custom design.
Magento Enterprise Edition - As you'd expect, the enterprise edition is where things get serious. Boasting a powerful feature set with custom design and detailed analytics, the Enterprise Edition is aimed at larger, more demanding online stores.
In my opinion there's no better way to understand a product than to see it in action. So, using BuiltWith website technology data, I've picked out ten examples of sites using either the Community Edition or the Enterprise Edition of Magento. As you'll see below, Magento is a flexible platform which means it can be implemented in a range of different ways. First up are five sites that are using the Community Edition of Magento.Sam's Club AuctionsSam's Club sells a huge range of products via an auction format. Whether you're looking for a blender, a necklace or a new TV, Sam's Club Auctions may well be the place to go. Magento is used to store and display the product catalogue.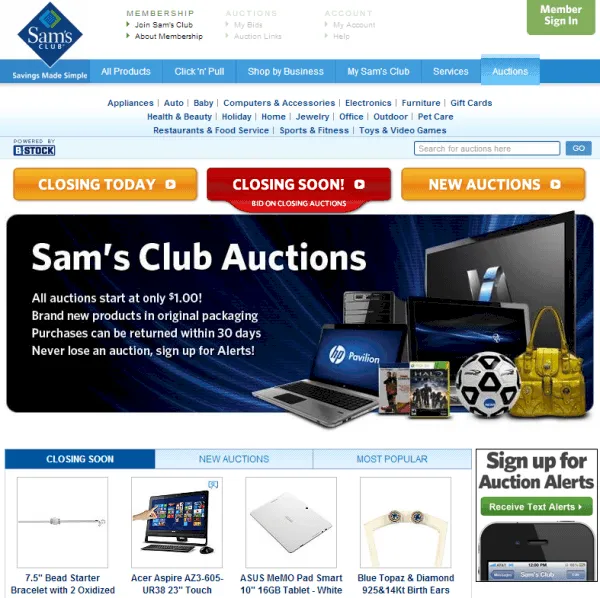 Shop HeritageThe online store for The Heritage Foundation (a US think tank who formulate and promote conservative public policies) is powered by Magento. The store mainly sells books and apparel, including quite a range of ties.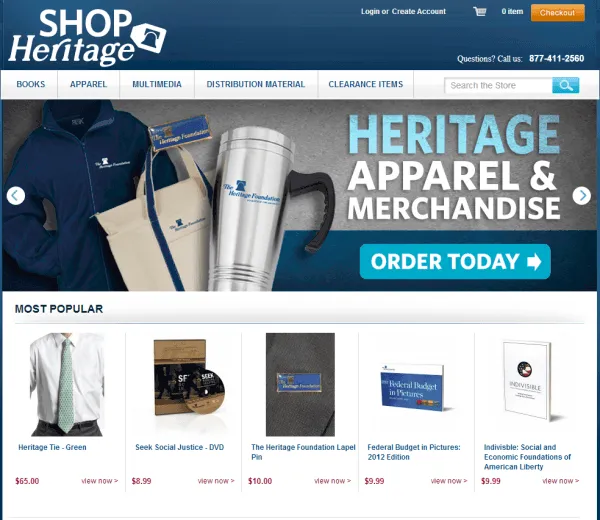 AAA OhioAAA Ohio are using Magento to offer a range of travel gear and other accessories in a traditional store layout. Of all of their products, my personal favourite has to be the OSU Football Purse.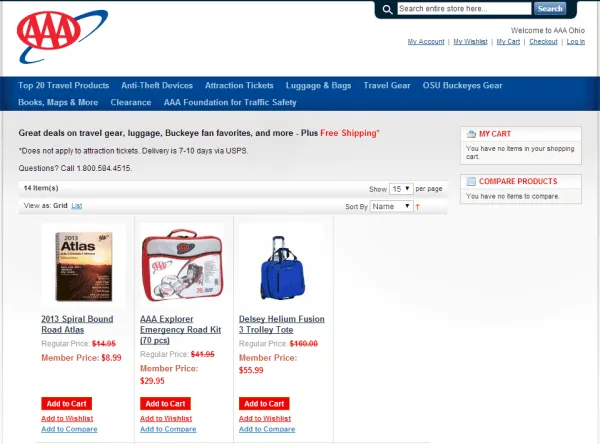 UnitedUnited Airlines advertise their duty free products via a Magento powered eCommerce store. Although most products are not available to be bought online, United have used the format of product listings in an eCommerce store to display information about the what's on offer during flights.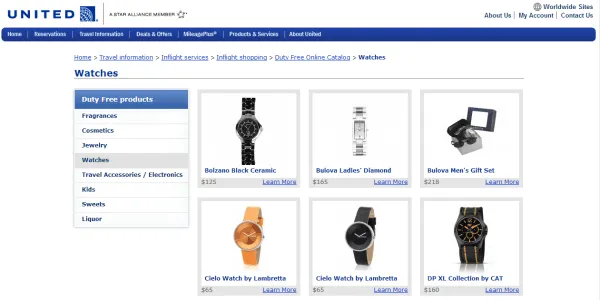 BMJ MasterclassesBMJ Masterclasses is a little bit different from some of the more traditional eCommerce stores we've looked at so far. Instead of selling and shipping physical products, BMJ Maserclasses is using an eCommerce store to sell tickets to specialist medical training events.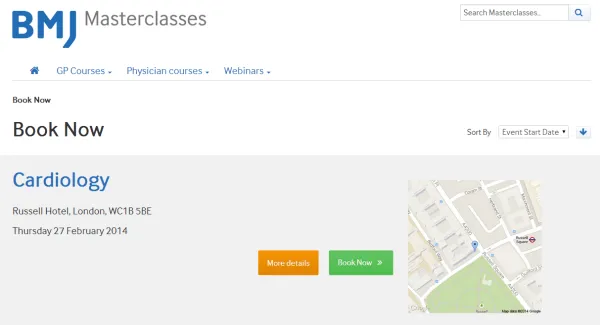 The next five websites are all using the Enterprise Edition of Magento. There isn't a huge difference in the type of websites using the Enterprise Edition, although you'll probably notice that the sites in this line-up are generally a bit more polished.The Blaze MarketplaceThis website is all about promoting small businesses. The Blaze Marketplace has a goal to assemble the world's finest collection of unique small businesses. They're about more than products or prices - the stories matter too. The Blaze are pretty selective in who they promote and each business that's featured has a space to share their story and explain what they stand for. The Blaze is proving popular with a growing, active social media following. It's no wonder they've opted for the Enterprise Edition of Magento to deliver their store.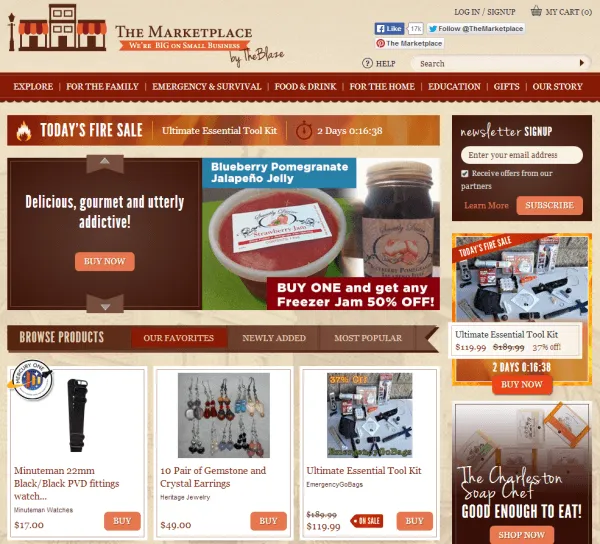 Refinery 29A hugely popular independent fashion website with a strong, crisp design, Refinery29 is all about inspiring visitors to live with style and creativity. Refinery29 attracts over 1 billion page views in a year and offers a clean and attractive eCommerce store as part of the site. Again, it's no wonder they've opted for the robust and customizable Enterprise Edition of Magento.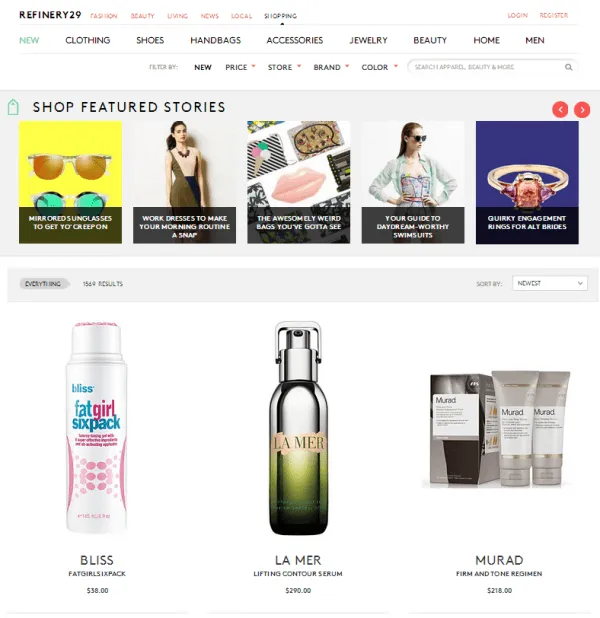 Warriors in PinkWarriors In Pink is a website which exists to help the fight against breast cancer. In 2006 Ford launched the Warriors in Pink campaign and introduced the first Warriors in Pink line of clothing and accessories. All of the net proceeds from sales on the site is dedicated to fighting breast cancer with donations going to charities that offer a wide-range of support.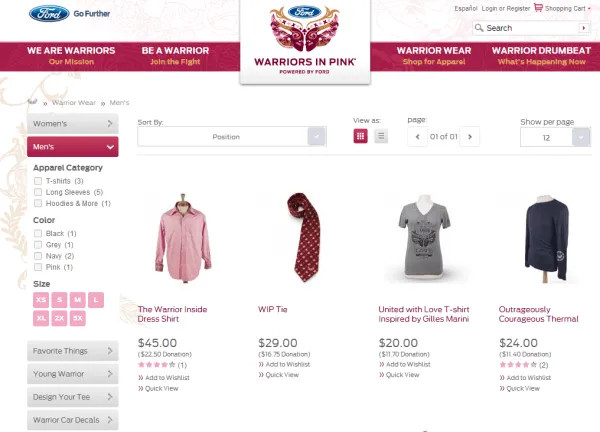 GallupGallup is a platform which allows users to access and interact with global intelligence data. Powerful information can be interrogated and manipulated in a range of ways. The eCommerce aspect of the site is limited, but important in that it provides a gateway to the underlying analytics platform.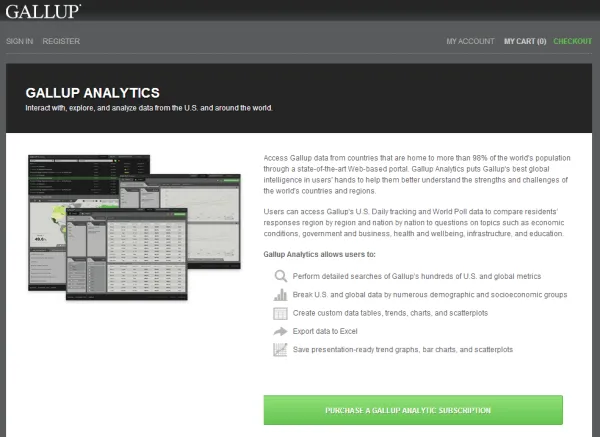 Catholic Answers This site is much more of a traditional eCommerce store. Catholic Answers stocks Catholic resources and information, mainly in the form of books. Magento provides a stable backbone for the store.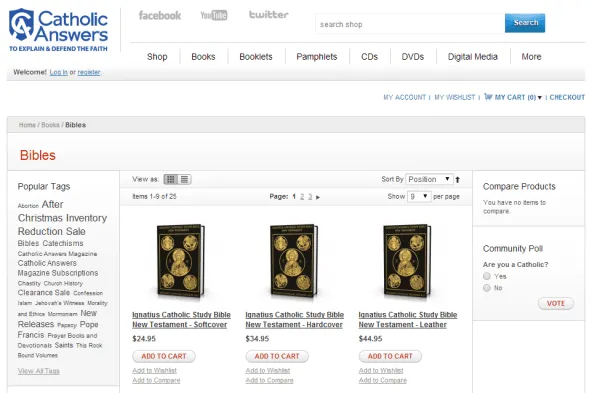 So there you have it, the sites shown above are ten of the most popular Magento powered websites online today. It's interesting to see how the same underlying technology has been implemented differently on each site. There are a couple which certainly stand out as being a step removed from the more traditional eCommerce stores. Part of the power of a platform like Magento is that it's versatile and robust. It can be successfully implemented in a range of scenarios. The list of Magento sites presented here has been compiled using BuiltWith data. If you'd like to discover more of the 200,000+ websites using Magento, a BuiltWith Pro Subscription might be for you. There is more free information about Magento usage here.