Magento Version Distribution
⏰ Old Post
This post is over 9 years old - it might be slightly outdated and consigned to the history books.

We have just added version tracking for the popular eCommerce platform Magento to our data coverage and trending info. This lets us get an idea of what versions of Magento are the most used at any given point in time. Below show the breakdown of versions within top sites, Magento Version 1.7 is currently (as of September 2014) the most popular version of Magento in use today.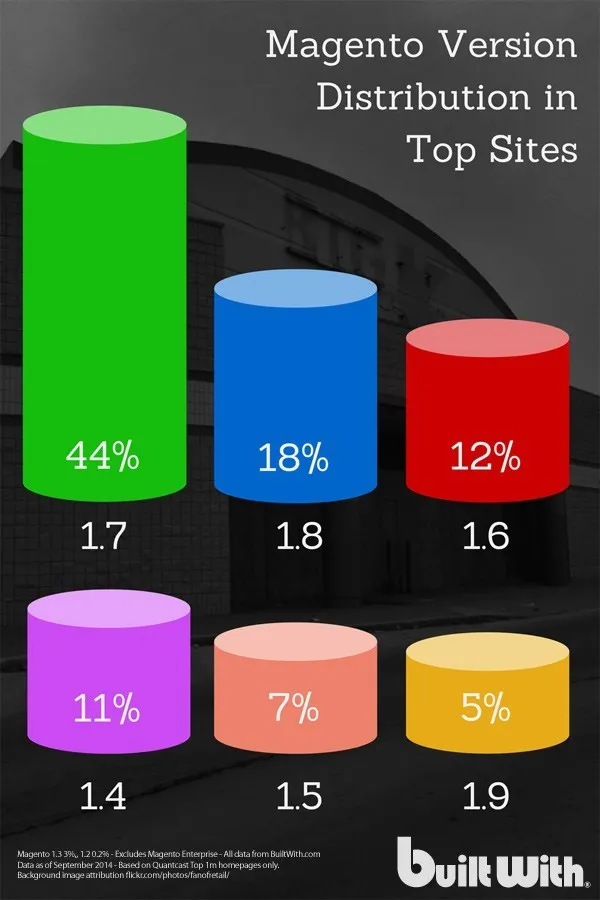 Magento Version Distribution - September 2014- Larger Version

Going forward you'll be able to track all versions of Magento and their coverage on a weekly basis, just search for Magento and the version number to find the specific trends report.

You will also be able to download reports on which version of Magento websites are using, letting you find customers that might need help upgrading or get in contact with ones that are working at the cutting edge of eCommerce software.