Custom Audiences Export
⏰ Old Post
This post is over 8 years old - it might be slightly outdated and consigned to the history books.

We've just redesigned the export page of BuiltWith Reports as well as add a new export called "Custom Audience Email List" - this feature lets you export the raw list of emails within a report that you can then use for Custom/Tailored Audiences on Twitter, Facebook and other networks that supports this awesome functionality.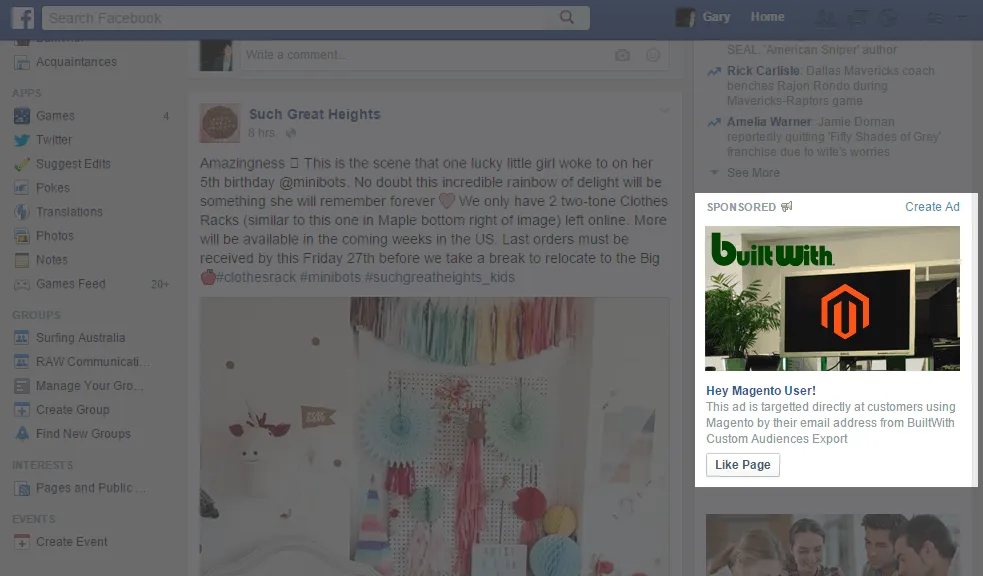 Targeting technology customers on social networks like Facebook.

This new export is available on the Export tab of all reports on BuiltWith for all accounts.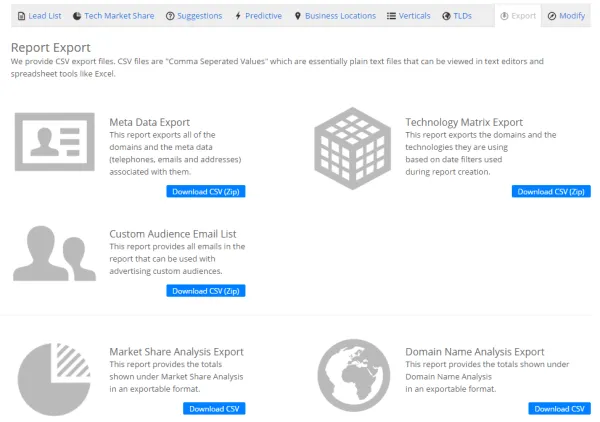 Watch short videos on how to Reach Audiences with Twitter and Reach Audiences with Facebook on the BuiltWith Knowledge base.