Exportable Social Data for Websites
⏰ Old Post
This post is over 8 years old - it might be slightly outdated and consigned to the history books.

BuiltWith Pro reports now contain links to social presence for websites. We currently support Facebook, Twitter, Google+, Pinterest, GitHub and LinkedIn and are adding this data for over 110 million live websites as we write this blog post.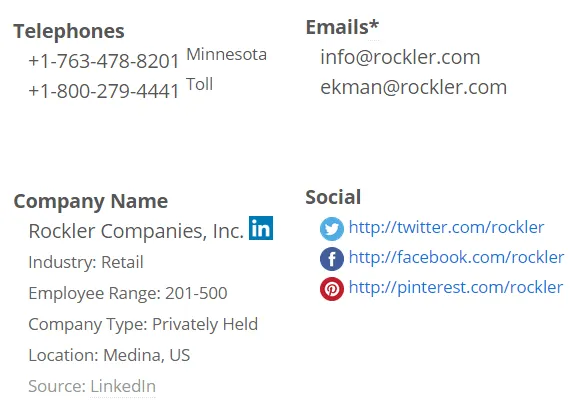 The new social data is visible on both the Pro tool and in detailed lookups - see an example for builtwith.com.


Fully Exportable on Pro

Of course if you create a report on BuiltWith this data is fully exportable.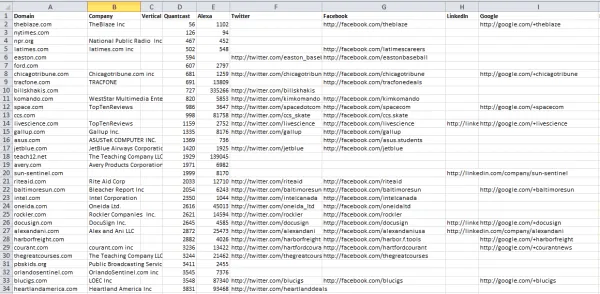 Export the meta data report to get the social signals as columns in that report. You can see all of the data you can export on BuiltWith on the knowledge base as well as view a sample Excel export.


Integrated in the Widget

Of course you can also get this data in the widget via the advanced lookup function.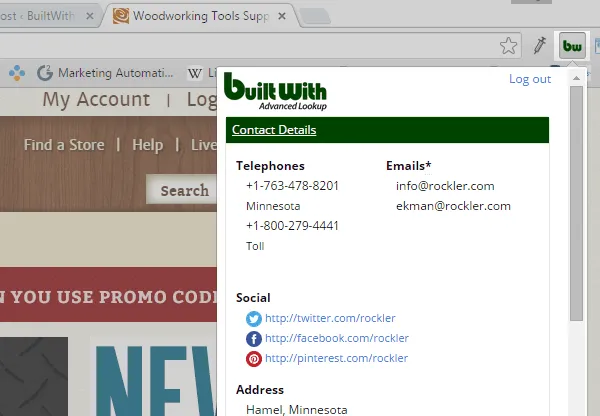 We hope you find this new data useful for you and we're happy to get any feedback from you on other features you'd like to see on BuiltWith!