Who's using WooCommerce?
⏰ Old Post
This post is over 8 years old - it might be slightly outdated and consigned to the history books.

One of the most powerful things about BuiltWith is how easy it is to generate a list of sites that use a particular technology. Today, I'm looking at popular sites that all use WooCommerce to power the eCommerce side of their business (Read this to see how I put the list together).

When flicking through the list of results BuiltWith generated, I was surprised to find WooCommerce in use at all on some of the sites. Many of them aren't traditional eCommerce stores and in some cases the storefront is quite hard to find. But if the website has made it onto the list, there must be a storefront or eCommerce aspect somewhere. It's just a matter of finding it.

Fortunately, with the help of the BuiltWith Technology Profiler (I'm using the BuiltWith extension for Google Chrome), this isn't hard to do. As you can see in the image below, using the Technology Profiler I can very quickly see that the website www.entrepreneur.com has a bookstore which can be found on the bookstore.entrepreneur.com sub-domain.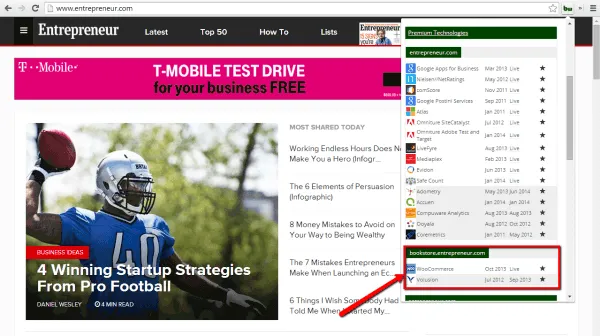 Enough about how I found these websites, let's get into who's using WooCommerce. In the list below you'll find ten popular websites that are using WooCommerce to power an eCommerce element of their site.




1) Entrepreneur Bookstore

As we just found out using the BuiltWith Chrome Extension, Entrepreneur.com has a book store powered by WooCommerce.

The book store stocks a whole range of business books and aims to offer something for entrepreneurs at all stages of business. There are links to eBook providers like Kindle and Nook as well as an integrated shopping cart to allow users to buy books (physical or electronic) directly without having to leave the site.

It looks like WooCommerce has everything under control. The store looks good and has everything it needs in the right places.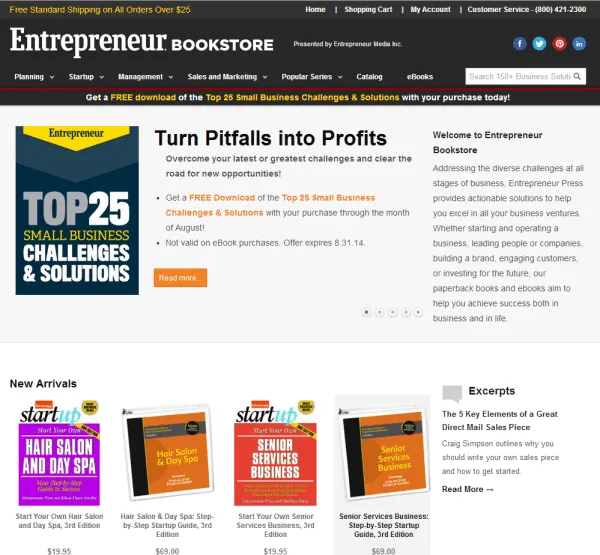 2) Archive.org

It looks like the non-profit internet archive library at archive.org launched their WooCommerce store last summer. The storefront is simple and functional offering a range of products aiming to appeal to "the archivist in you",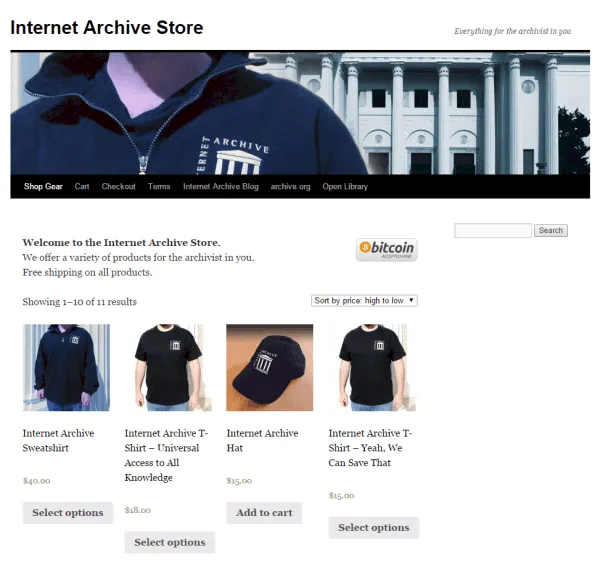 3) AllCrafts Partners Store

The setup of the AllCrafts Partners Store is a little different from the WooCommerce stores featured above. Instead of listing products for sale directly on the website, this store is using affiliate links to direct buyers to other sites where they can make a purchase.

This store is really a collection of products which has been collated into one place. WooCommerce is a neat way of displaying the products with clear images and easy navigation using the menu.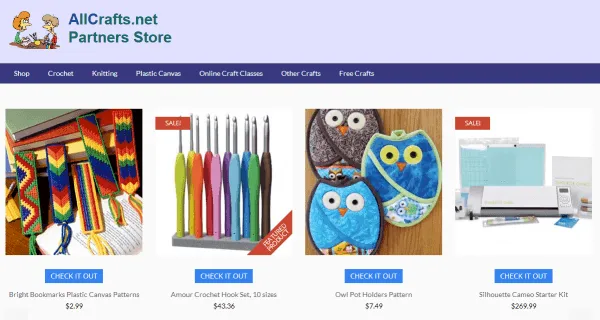 4) London Evening Standard

The British newspaper, London Evening Standard, runs an online fashion page with curated groups of products. As with the AllCrafts Partners Store, the product pages here use affiliate links to send visitors to merchants sites where they can purchase the products they're interested in.

WooCommerce provides a useful framework here for holding the product information.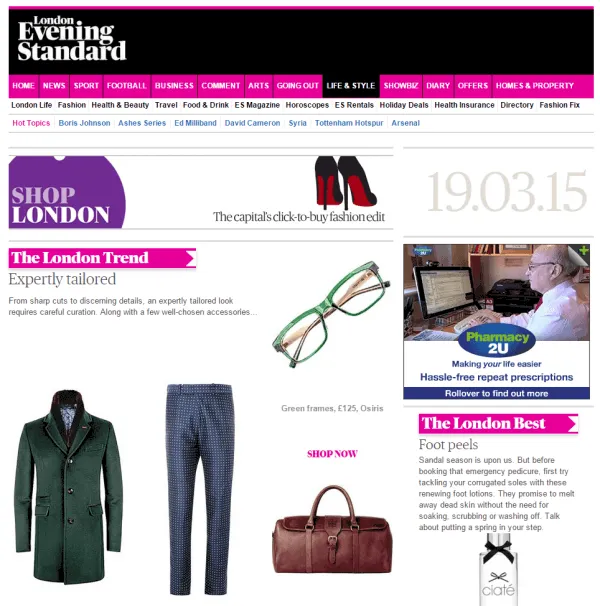 5) Counterpunch

"America's best political newsletter", Counterpunch, offers a broad range of products through their WooCommerce powered store. Books (paper and digital), T-Shirts and magazine subscriptions are all available in a fairly typical store layout.

Counterpunch is also using the store to handle one time donations. Donations can be added to the cart, just like any other product, and are managed by WooCommerce from there.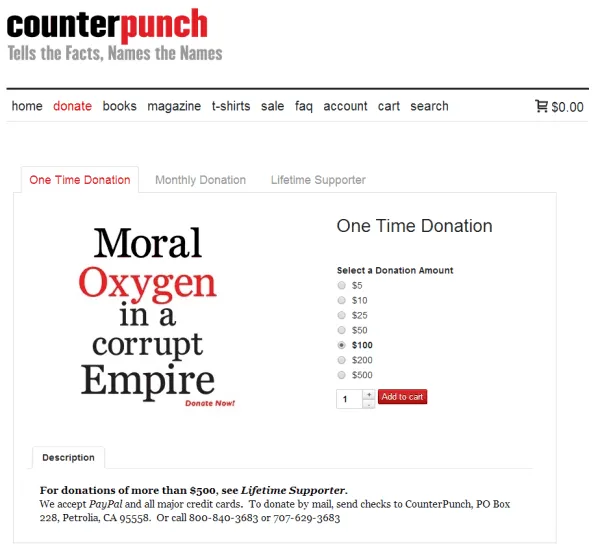 6) Keurig

Up next is a relative newcomer to WooCommerce. BuiltWith first detected its use on the Keurig site in December 2014.

WooCommerce is being used to handle payments for the different Keurig Choice monthly packages.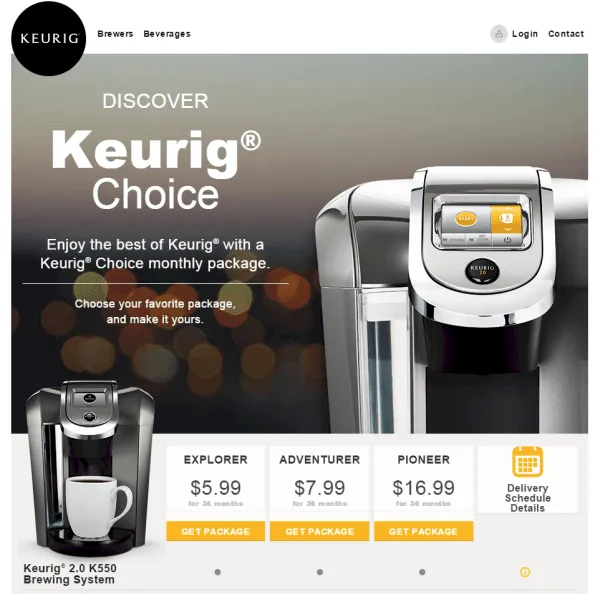 7) CDW

NASDAQ listed CDW has a market cap of $6.25BN and uses WooCommerce on their  POS Solution Finder site, that helps retailers find suitable POS systems for their business. We first started to detect that this year.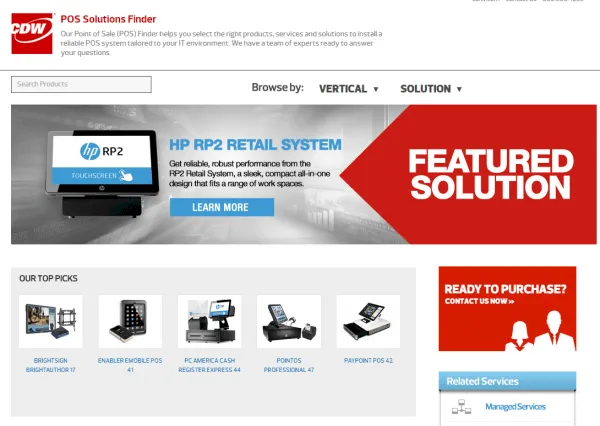 8) Total War

After a string of popular PC games, the Total War series is well established. Now you can buy a T-Shirt with the symbol of your favourite faction from their WooCommerce powered store.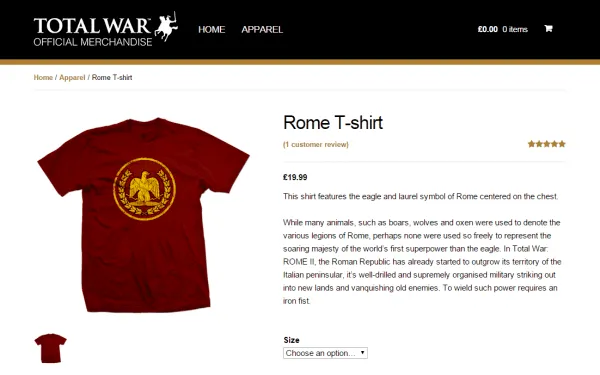 9) Deliciously Organic

If you're after organic recipes and meal plans, Deliciously Organic might be the place to start.

BuiltWith discovered WooCommerce driving their store in March 2014 which is about the time that BuiltWith also noticed they stopped using Magento. It looks like they made the switch and have stuck with WooCommerce since.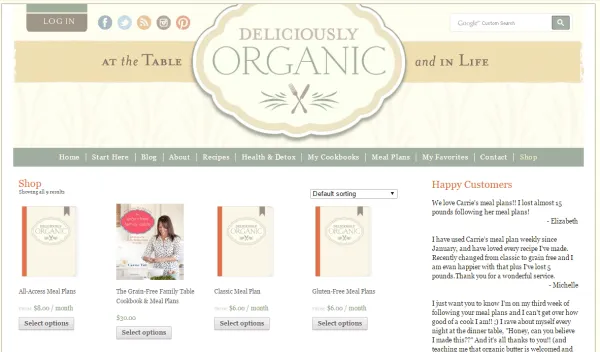 10) Rough Guides

Rough guides have been one of the essential travel companions for thousands upon thousands of travellers over the years. WooCommerce provides the backbone in their online store.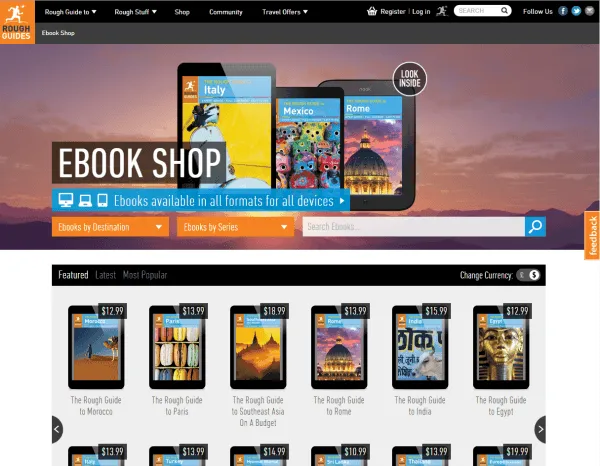 Wrapping Up

So there you have ten different sites all using WooCommerce. As you can see, it's a versatile eCommerce platform and is growing in popularity at an incredible rate with integrations from the basic to the extremely customized.

The list of WooCommerce sites presented here has been compiled using BuiltWith data. If you'd like to discover more of the 685,000+ websites using WooCommerce, a BuiltWith Pro Subscription might be for you.