Now Accepting Bitcoin via Coinbase
⏰ Old Post
This post is over 8 years old - it might be slightly outdated and consigned to the history books.

We now accept Bitcoin payments for BuiltWith Pro services through Coinbase accounts, thanks to the legitimacy brought to Bitcoin with providers such as Coinbase and Coinjar now in the market place and the general acceptance that the currency is here to stay, especially now you an book air flights with it.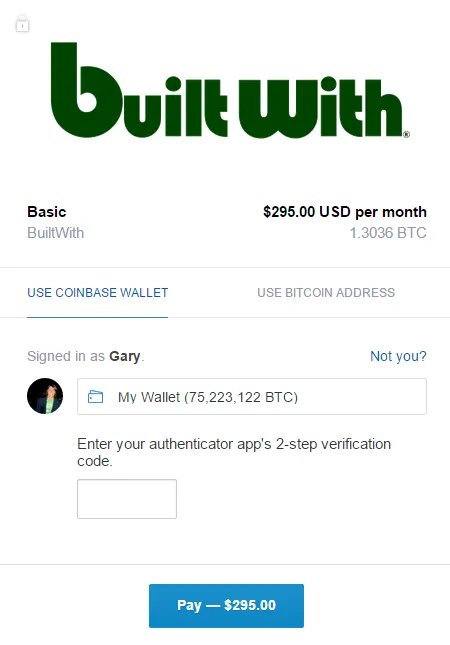 You can pay with Bitcoin by clicking on the option on the checkout pages.