Ideas!
⏰ Old Post
This post is over 7 years old - it might be slightly outdated and consigned to the history books.

Users of the BuiltWith Pro tool now have the opportunity to submit and vote on new ideas for the product.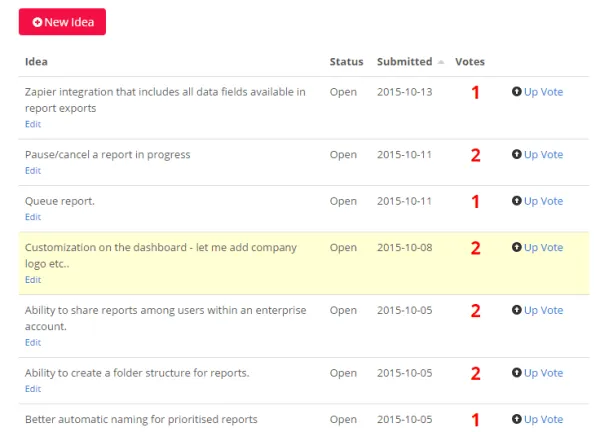 We've always based new features on what people want the most, this makes it more visible and simpler for you to vote on changes and upgrades to the Pro tool!

You can access the idea section of BuiltWith via the sidebar on your Basic/Pro or Enterprise dashboard!