10 Years of BuiltWith
⏰ Old Post
This post is over 6 years old - it might be slightly outdated and consigned to the history books.

This week marks the 10 year anniversary of BuiltWith - the idea of it was conceived on Sunday afternoon of July 22nd, 2007.

There are a few BuiltWith stories out there like this one BuiltWith is perhaps Australia's most Profitable Business, The Story of BuiltWith by Andrew Rogers and The Man Behind BuiltWith by Hosting Advice they are all great but here's my own from day 1.


The Startup Curve

Paul Graham of YCombinator created this chart in 2012, the original post has gone but Fred Wilson's coverage of it gives information about its roots. BuiltWith's journey is fairly typical of the startup curve and this story fits around this.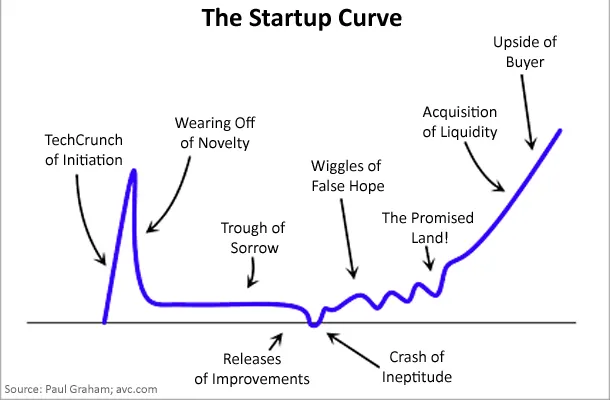 2006 - Pre-Startup Curve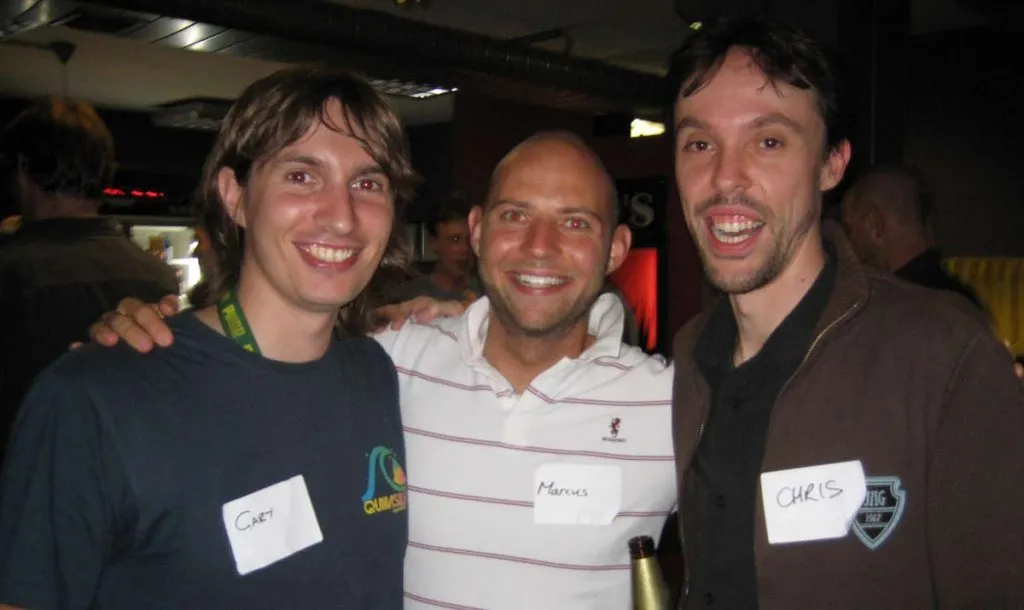 STIRR Sydney December 2006 (Me, Marcus, Chris) - Attribution: Mick Liubinskas

I went with two of my friends to an event called STIRR that was run by Mick Liubinskas; it was a meetup for people interested in the startup scene and an event where teams had to split up and think of ideas and pitch them.

What I took most from the meetup is that anyone could do a startup and that I didn't like the pitching side at all.






Failed Projects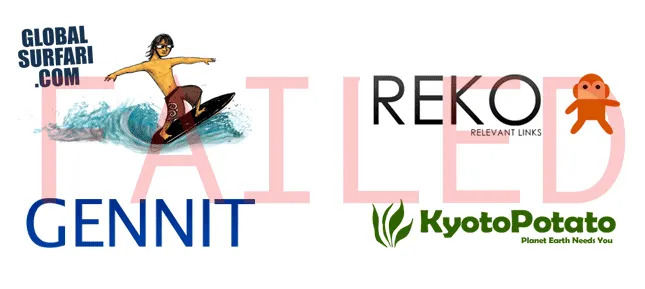 Failed Ideas

I launched head first into a lot of ideas in 2007, one of them was called "KyotoPotato" - an app that monitored how much energy your computer was using when idle that let you 'trade' unused energy with other users. "Reko" was a website recommender tool, "Global Surfari" was a surfing forecast tool that I'd created a few years earlier when I got really into surfing. GENNIT was a code generation tool that was the first tool to ask for payment, someone paid $10 for an account and I couldn't believe it, however, none of them took off as I'd hoped but all of them provided a learning experience of do's but mostly don'ts.


2007 - TechCrunch of Initiation

Lots of startups were launching and the eco-system around them was growing even though the world was just about to enter the start of the Global Financial Crisis.

The STIRR event was sponsored by companies like Tangler and I always took an interest in what these startup sites were using technology wise. I would view the source code and look at the headers of websites and find things such as a JSESSIONID cookie, which meant it was probably a Java based platform.

For whatever reason in the afternoon of Sunday July 22nd 2007 the connection between me looking at the source of a website and creating a website that told you what websites were built with clicked in my mind, I told my friend Chris (pictured above) about it, found builtwith.com was not registered and registered it that afternoon. I really liked it because it was a truly original idea, I couldn't find any other website doing technology look up information in this way.

Building the database of technologies was fun, I did it manually for a while, looking at each site and then adding detection methods. I had a full-time job at the time so weekends and evenings was where any development happened. The site was hosted on a $8/month shared hosting package that provided ASP.NET support and shared SQL Server access. It had to be lean.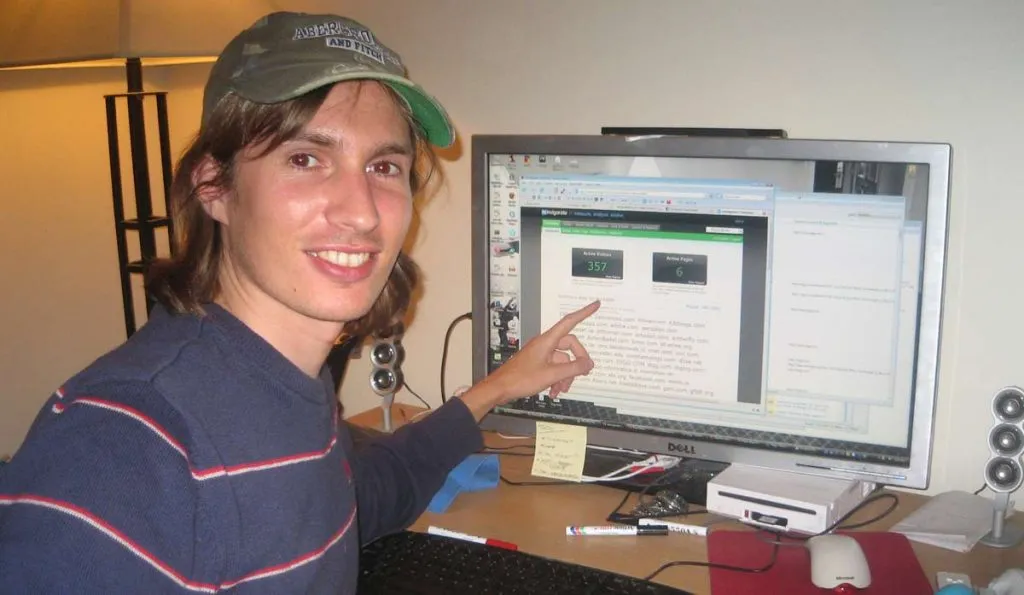 BuiltWith #1 on Digg.com August 2007

I wrote to ReadWriteWeb and gave them the 'exclusive' for the 'launch' of BuiltWith in August 2007 to my amazement they featured it! Digg at the time was the internet's most popular social sharing site and BuiltWith managed to get to the number 1 slot for a while. I was using one of the first 'live analytics' packages at the time called Reinvigorate and I was amazed at the traffic that was coming to the site. I got my girlfriend (now wife) to take a picture of me with the Active Visitor count in the hundreds, it was an amazing feeling!

I emailed Raymond King of AboutUs.org, who later when I met up with him in Sydney said it was someone else that worked at AboutUs that liked BuiltWith so much that they added a link to builtwith.com on every domain page on his AboutUs.org wiki project, which had tens of millions of pages indexed in Google at the time, it brought lots of traffic to BuiltWith and gave it authority with search engines like Google.

Because of my very limited success with GENNIT and asking for payment, with the huge amount of traffic I was getting at the time I added the ability to buy ads on the homepage with a system I built myself!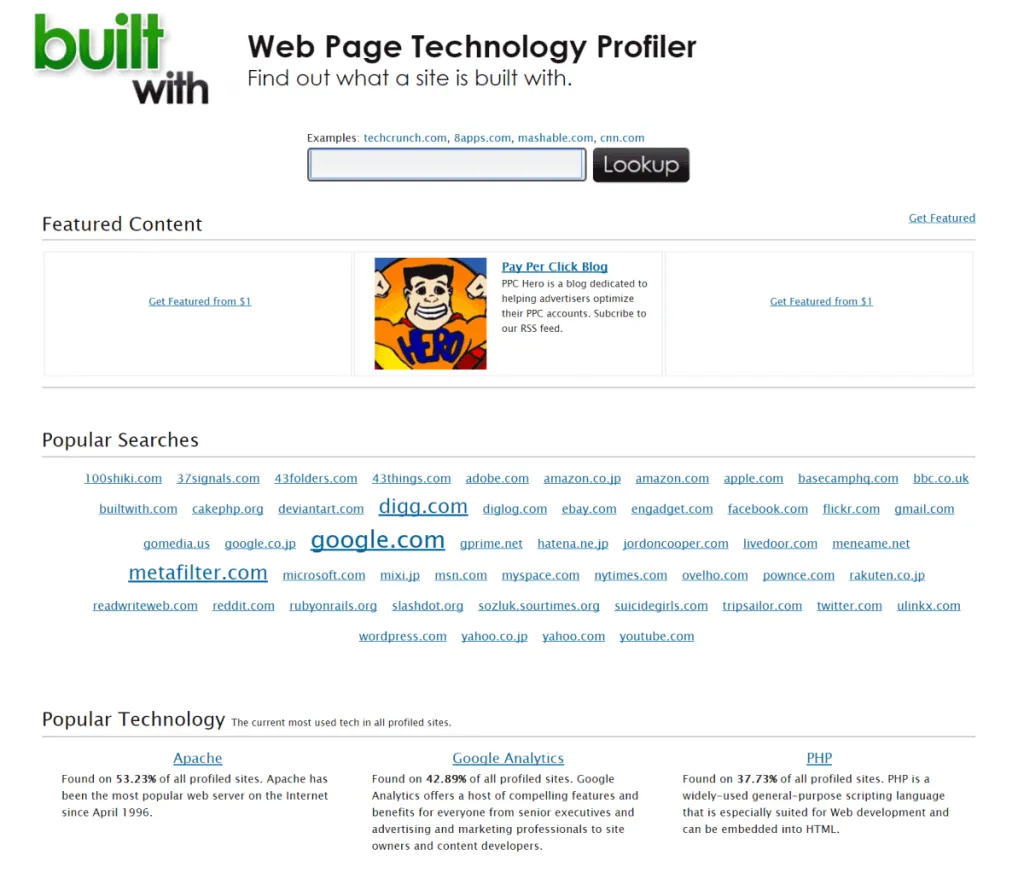 BuiltWith in 2007 with my Ad Slot System


2008-2009 - The Trough of Sorrow

I had a successful launch of BuiltWith, lots of inbound traffic to begin with, #1 Digg position, mentions in lots of the tech blogs, I even got in print in a few magazines like BRW. I enjoyed adding technologies and actually enjoyed the technical challenges of fixing problems with the site. Being a programmer a lot of the technical challenges were fixed with coding improvements, I still used the $8/month shared hosting service through to 2009 (when they kicked me off for using 100% of the shared server resources).

I thought the way to make BuiltWith into a side project that made money was to offer SEO services, I built a Website Optimizer tool and offered search engine recommendations to users and gave the ability to pay for more in-depth research. The problem with the Optimizer tool was I had no real interest in SEO and there were plenty of other tools that were coming onto the market that was better. It had a few customers but not enough to make BuiltWith any more than a side project.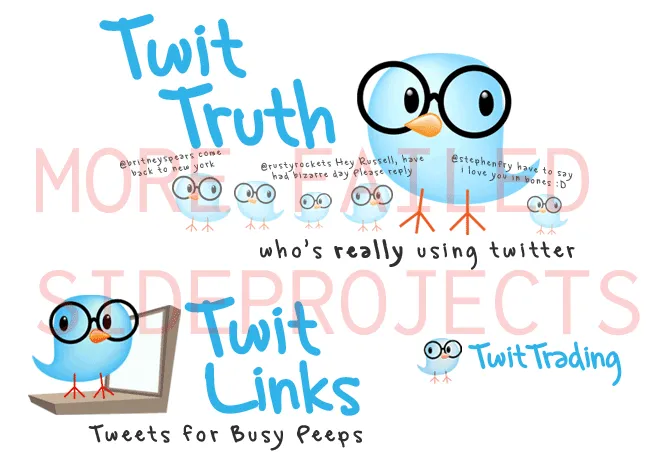 More Failed Sideprojects

I even started a number of other startup projects thinking BuiltWith was a fun tool but had no real future. Twitter had blasted on the scene and I built some tools like TwitLinks (which Michael Arrington Hated but Fred Wilson Used) , TwitTruth and TwitTrading. I leave the websites up as a grave yard of work I've done.


Near Miss of Ineptitude

I filled out a listing on Flippa to sell BuiltWith for a one off payment but never went through with it, I'd tried to sell Global Surfari and TwitLinks without success on Flippa before and hence never crashed out of BuiltWith altogether, but it came very close.


2009-2012 Wiggles of False Hope

I totally ignored my first paying customer for a week, here's the actual email that they sent (twice) -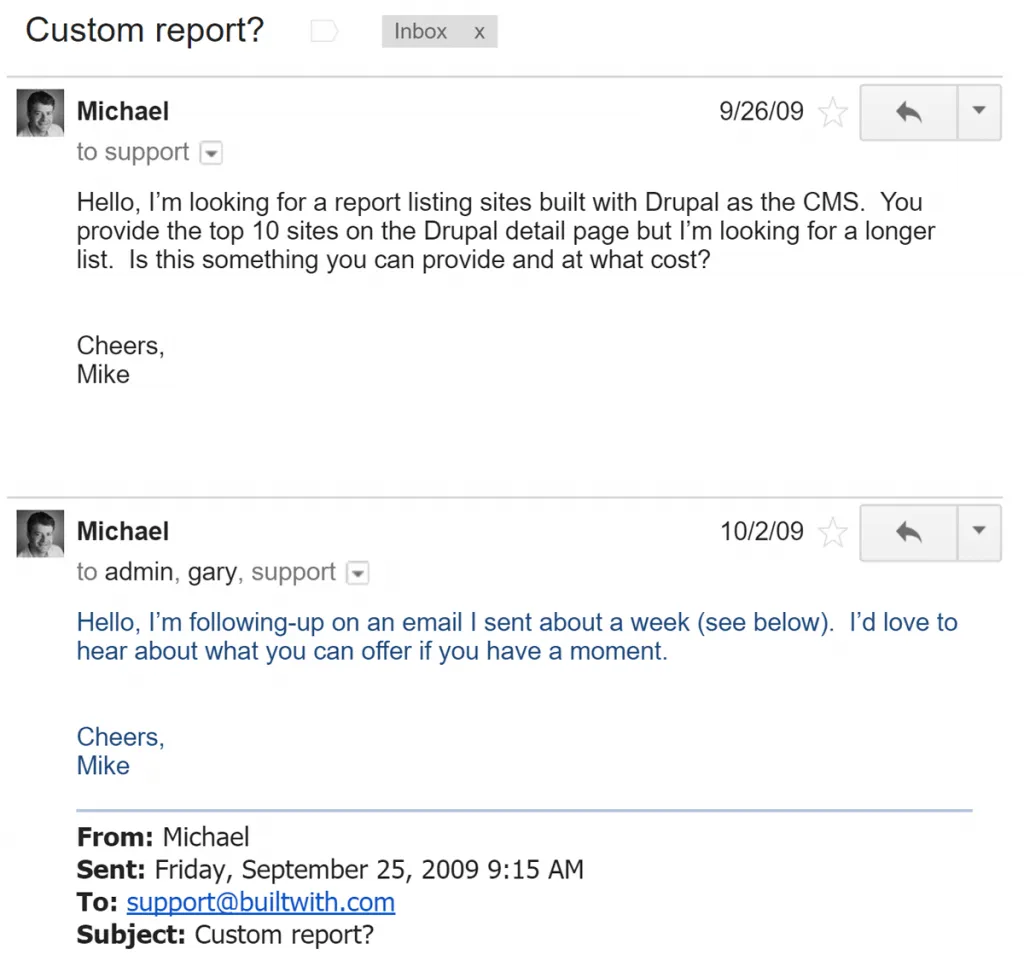 Ignoring my first customer.

I got a job at a startup called Tjoos around the same time, Bart Jellema the founder told me if that's what people are willing to pay for then that's what I should build and sell. That advice went on to me creating BuiltWith Trends and BuiltWith Pro, which was basically the lead into being able to buy lists.

Looking back it seems strange how many times I'd missed the cues to create the tool that BuiltWith is today, someone literally emailed asking to buy something and I still had to wait for someone else to tell me that's what I should do.

I started with reports on a pay-as-you-go basis, the model never really fitted because it was sold by size, a 2 million list of YouTube users was much more expensive than the 500 list of sites using Demandware but the effort to produce it was the same and the 500 Demandware site list was probably more valuable. TechCrunch did a BuiltWith story and Eric Eldon the editor at the time told me on the phone it should be a subscription business from what he'd heard, I followed that advice and made it a monthly flat fee for access.


2012-2013 The Promised Land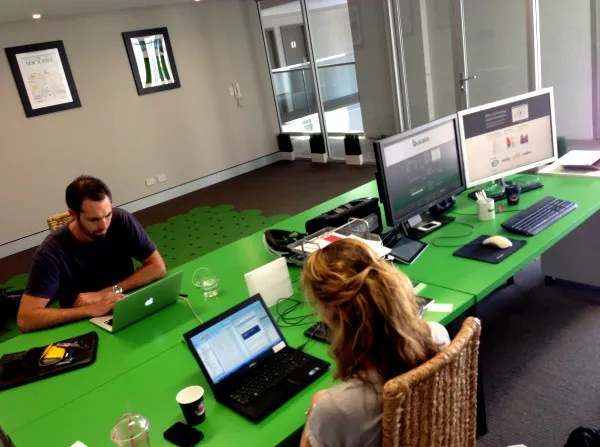 Andrew and Amy at BuiltWith HQ 2013

I met Andrew Rogers over a coffee in 2012 as he wanted to create a BuiltWith type business for hosting data but soon realized it might be better to join BuiltWith.

We rented an office in Manly, Sydney, Australia and had a good year of rebuilding and rebranding BuiltWith and putting ideas into it that really makes it what it is today, making the product from a side project into a proper SaaS business.

BuiltWith's customer base grew based on how the Internet was changing. In 2007 Google Analytics was barely out of beta, by 2012 the amount of SaaS tools and web tools that we could index was growing very quickly, some early BuiltWith customers are now NYSE / NASDAQ listed companies with hundreds of millions in market cap that got their initial customer traction from BuiltWith data, I know this because Andrew went over to San Francisco and asked them, it was great feedback.


Product Market Fit

I believe 2013 was when BuiltWith saw its actual product market fit, it was stable enough for me to work on it full time and I believed in the tool and had reinforcement from Andrew as well, who had built a business from scratch 10 years earlier and had 50+ employees at the time.

BuiltWith has fitted into the market for less time than it has existed, it took roughly six years to get to a point where it actually found a business purpose beyond free technology lookups of websites.

BuiltWith never had any funding or investments or grown beyond a team of 2, so it's profit came from quite early days due to my own frugality, for the first 3 years it had to make more than $8 a month to cover hosting costs - I refused to move it off shared hosting for years and still use some of the best value dedicated hosting around with OVH. I have worked on BuiltWith full time, evenings and weekends up until our children arrived so that has been the major "cost" of the project but I would have been doing something similar anyway.


What I've Learned in 10 Years
Advice

The few bits of key advice I did get and followed was golden, all of the people mentioned above were key to the success of BuiltWith - I am capable of building the tools but I 100% needed the advice and pointers to get it to where it is today.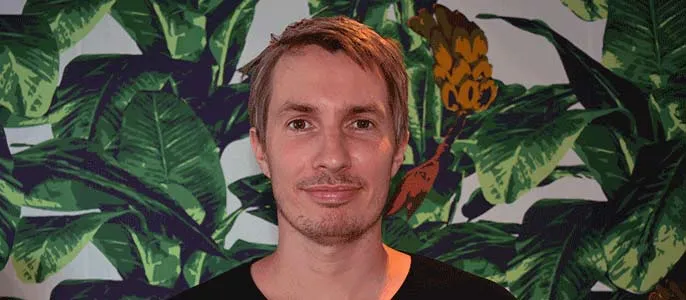 Me in 2017

I've been to a total of 3 proper startup events in 11 years, one was STIRR that started it all the second one I sat next to Ben Richardson way before Campaign Monitor got its billion dollar valuation and the third one was because Andrew was doing a talk. I do wonder if I'd gone to more of these events and met more people would BuiltWith be better and bigger than it is today or would it have reached its Product Market Fit earlier? Maybe but also maybe not.


Focus

I created at least 7 other startup projects in the past 10 years, taking my focus away from BuiltWith. That might seem crazy now but it wasn't necessarily all bad, those other projects gave insights as to what worked and what didn't and gave me more experience overall. I like Eric Ries book "The Lean Startup" and all the advice it gives, but sometimes knowing what to focus on is difficult in the early days. So messing around with other ideas and projects might be actually what had to happen. The key is really that you've got to be doing something.


Enjoyment

I get to do what I enjoy every day with BuiltWith, if that was not the case there's no way it would have got to have been a real product or exist at all 10 years down the line. I still do pretty much the same thing day to day as I was doing at the start of the BuiltWith project, that is coding and building things mostly based on customer feedback. I don't really count myself as a true Entrepreneur, I never wanted to have a team of people to manage or to owe money to investors, I wouldn't enjoy it if I did.


The Next 10 Years

I didn't think I'd be doing BuiltWith full time 10 years ago when I had the idea, if I'm doing the same in 10 years time that's fine by me.