Website Attributes
⏰ Old Post
This post is over 6 years old - it might be slightly outdated and consigned to the history books.
We've started collecting bits of information related to websites that aren't technologies or technology tags but are other attributes that we can pin against a website and then track historically.
The sorts of things we are tracking as attributes include -
Google Tag Variables Count
Sitemap URL Count
Traffic Attributes (from Majestic SEO)
Google Analytics Dimensions Count
Google Analytics Goal Count
Attributes are visible on a one-to-one basis on detailed technology lookups -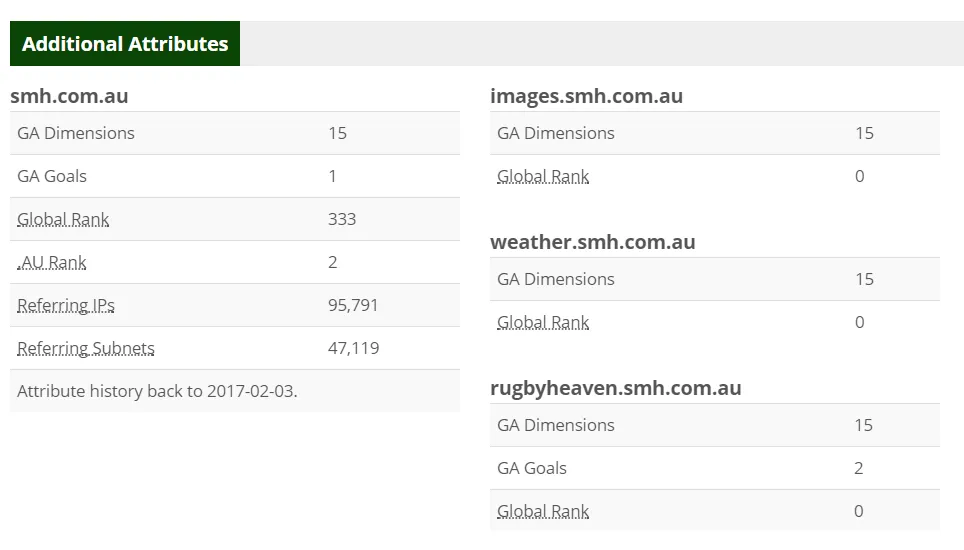 They are also fully exportable on BuiltWith TrendsPro Reports on the Export tab and they can also be sync'd with Salesforce / HubSpot / Pardot via our Bulk Sync functions offered by those products.
About
BuiltWith® is a website profiler tool that tells you what a website is Built With.
Recent Posts