Localization
We've localized BuiltWith into English, German, Spanish, Russian, Korean, Chinese and Japanese to support our growing customer base around the world and support the 1.6 million visitors we had in December 2018, of which 20% have a non-English browser language.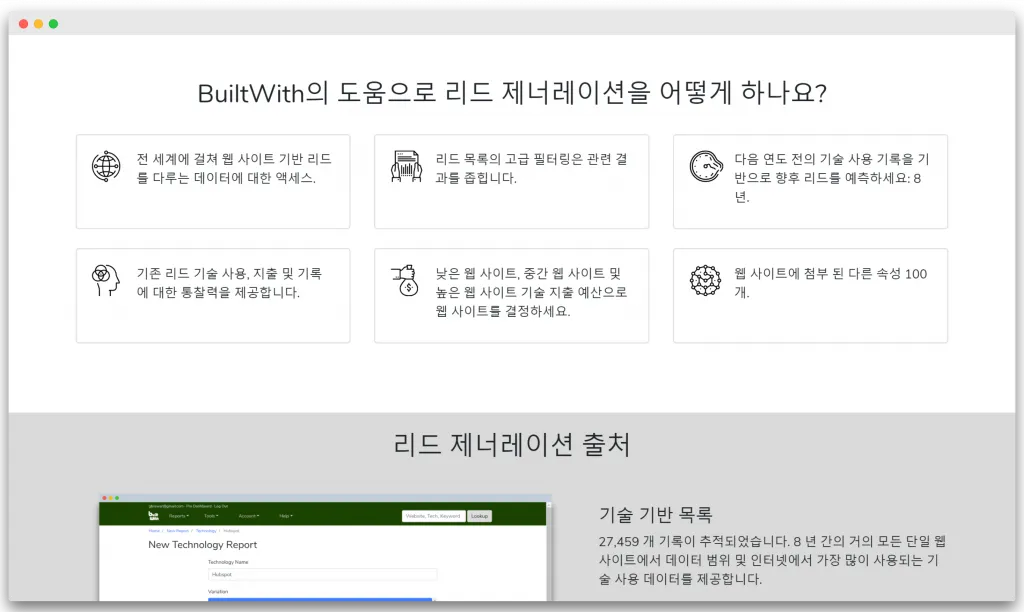 Last year we redesigned the site to make it clearer that we have data for the entire globe, localizing the site into additional languages helps this cause and makes it easier for users to explore the feature of BuiltWith in their own language.
We used translators from each respective country to translate and check the site in these languages.
Update: We just added French language as well!