VAT Registration
We now track websites that have added VAT registration details to their website, that is a valid VAT Registration number. This allows you to filter reports by registration (as well as another way to filter by country).
See more details and sites at https://trends.builtwith.com/widgets/EU-VAT-Registration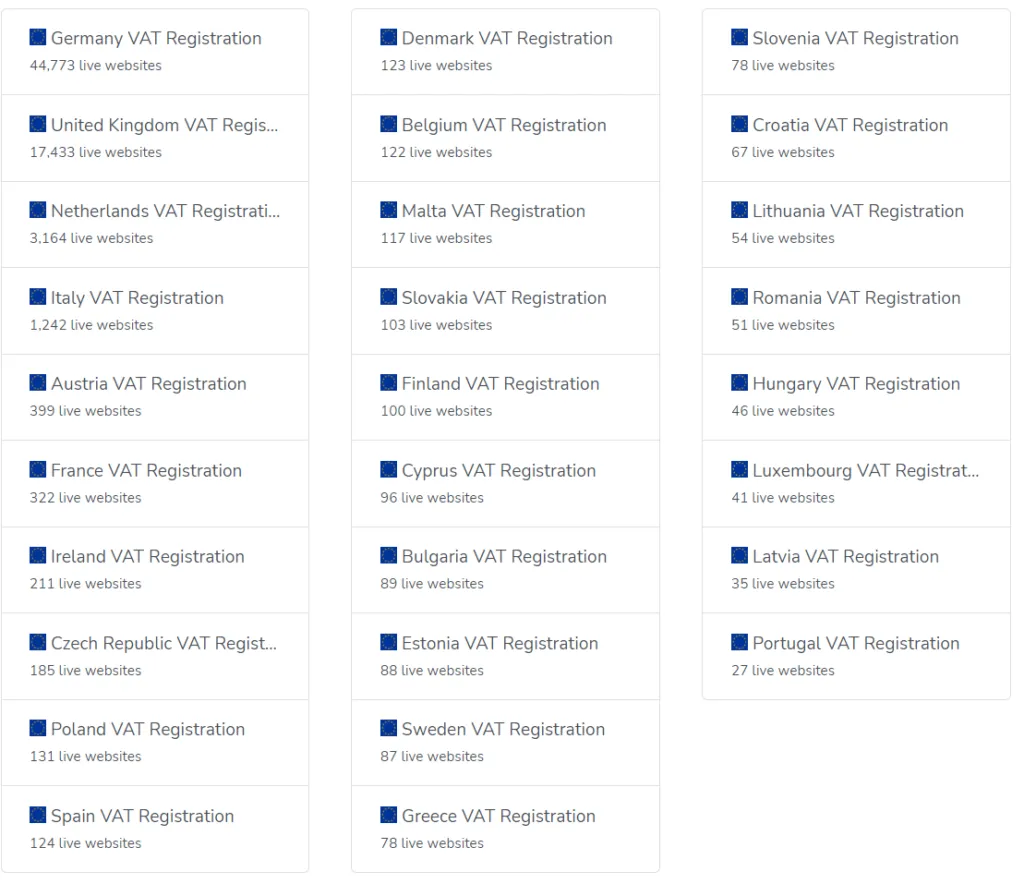 We do not provide the actual VAT registration ID as is it considered PII sorry.