SKU Product Count
We now have SKU product counts for millions of eCommerce stores around the planet! SKU Product Count is the amount of unique products that an eCommerce website lists and sells.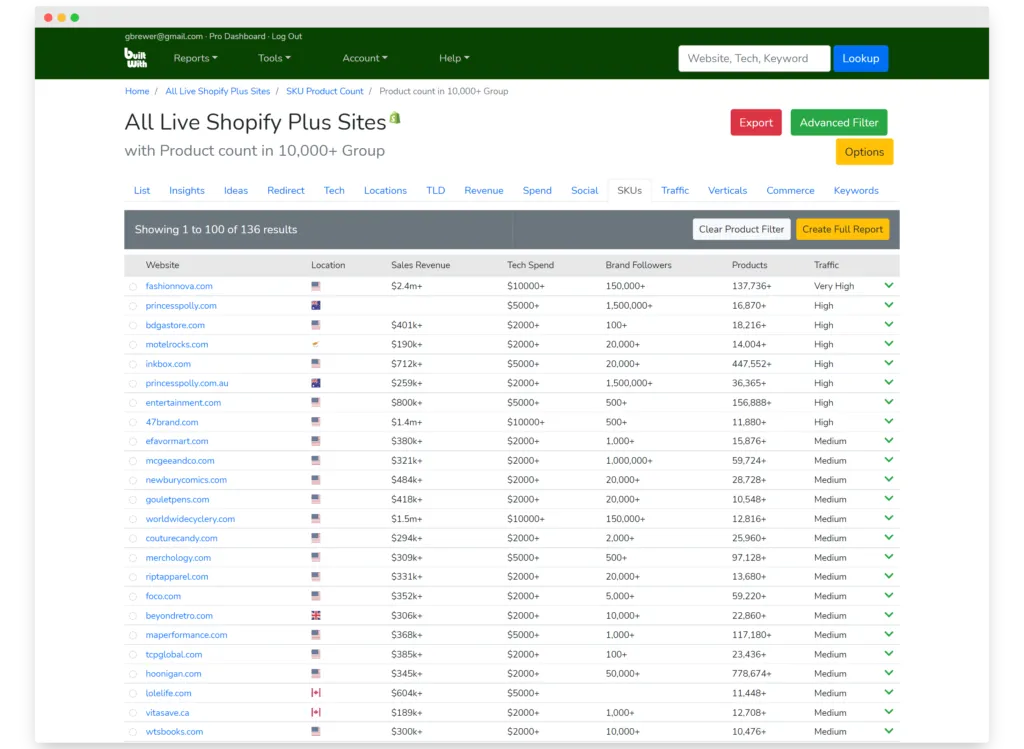 This new feature is hopefully useful to anyone who considers a eCommerce store selling tens of items or tens of hundreds of items!
Combine this feature with brand followers, technology spend and eCommerce store sales revenue to filter a list and get the exact leads you want.
Visit our knowledge base to learn how to filter a report by SKU products.