Lists by Financial, Group and Region
Sales people at larger companies are sometimes defined 'regions' to work in. For example, just focus on businesses in APAC or EMEA or America. So we've created new report groupings for these regions.
There's a lot of variations to choose from and they are all accessible on the sidebar of technology reports -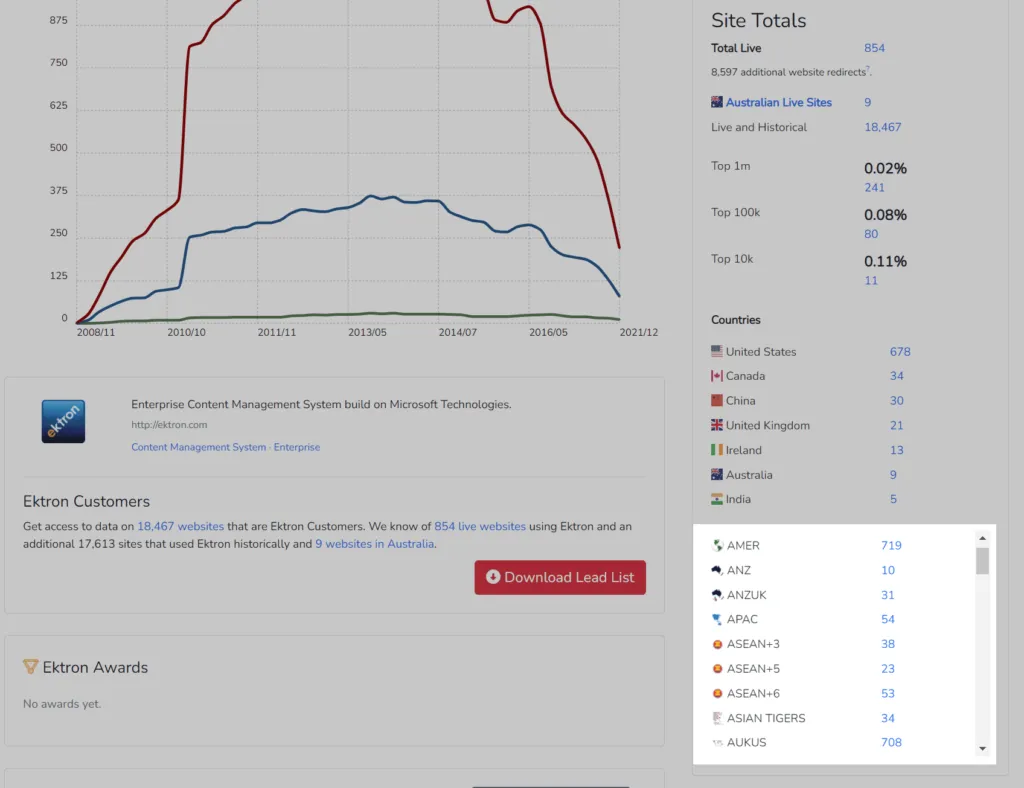 This saves having to create different country variation reports for yourself and team. Hopefully you will find it useful!