Threads Tracking
In our never-ending quest to make market research easier for you, we are thrilled to announce our latest threads.net related feature.
Ready? Hold onto your ergonomic office chairs, because here it comes: we are now tracking websites that link to Threads.net profiles. We're adding an extra layer of complexity to your understanding of the mysterious, ever-changing landscape of the World Wide Web. But wait! We didn't just stop there. For those who harbor a secret (or not so secret) love for Threads.net, we're taking things up a notch. As part of your meta data and custom exports on the BuiltWith Pro package, you'll now see this incredibly specific and fascinating data.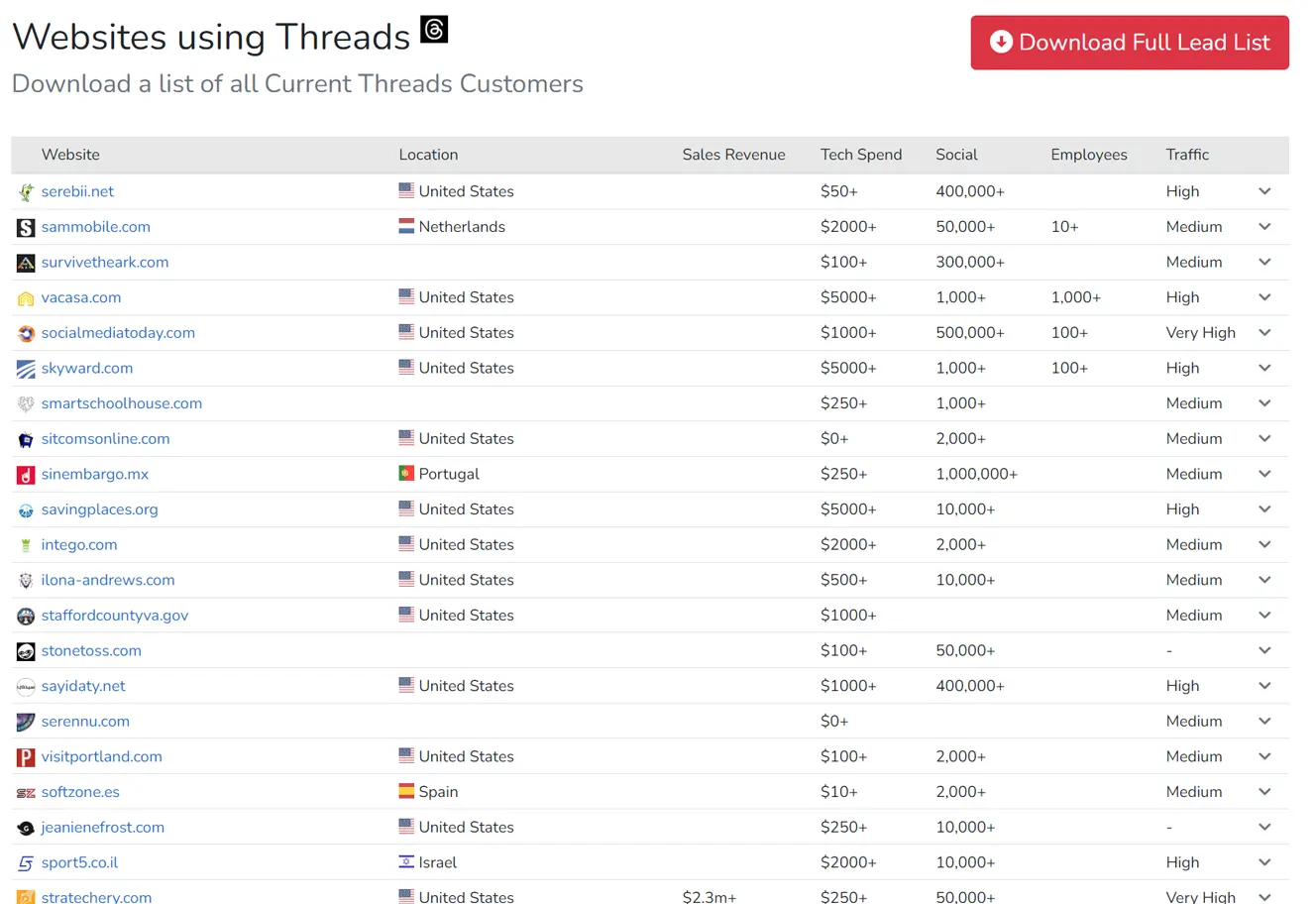 We're anticipating a huge surge in usage once you discern the true genius behind this decision. After all, wouldn't it be incredible to really know who's linking back to those Threads.net profiles out there?
Our crystal ball tells us that you're already drafting a mental checklist to run on Threads.net, and we totally approve. So, go ahead and fire up your curiosity to make those competitor analyses a tad more interesting. Watch as your competitors quake in their virtual boots wondering, "How the heck did they know they were doing that?"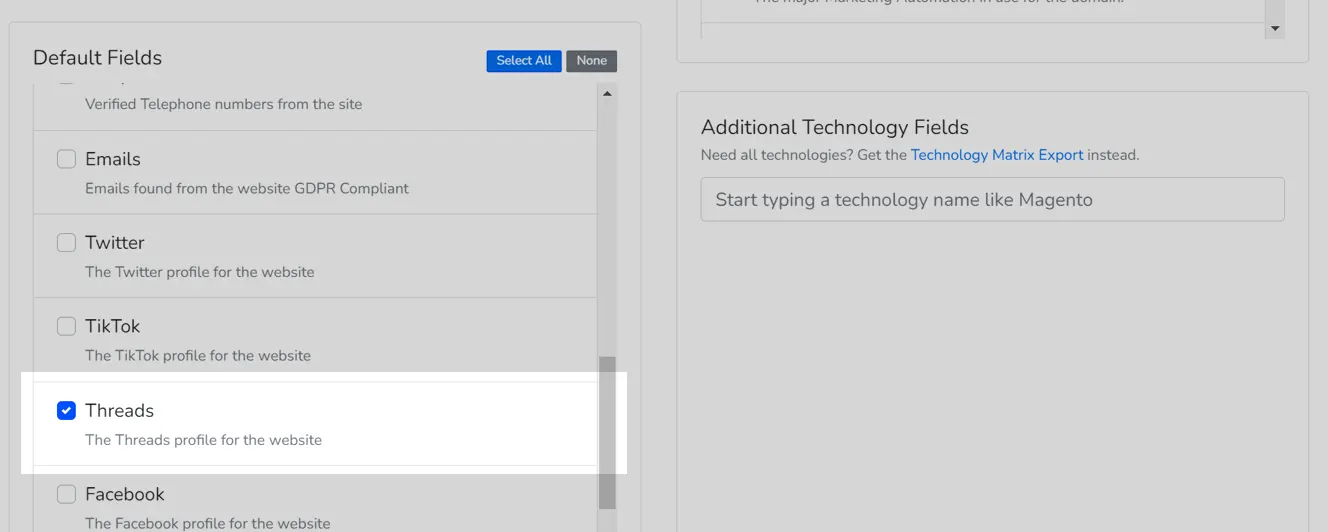 Threads profiles are an exportable option on reports
Thankfully, sarcasm is still free because, let's face it, you're not going to find all of this data-laden goodness anywhere else. We like to think this new feature is a small, cynical step for BuiltWith, but a giant leap for your business intel.
So go forth, stalk your competitors, wow your Excel-loving colleagues and leave no link unclicked.