When Google Says Mobile you say Viewport
⏰ Old Post
This post is over 8 years old - it might be slightly outdated and consigned to the history books.

Google have recently been very actively sending out emails like the one below to anyone registered with Google Webmaster Tools' -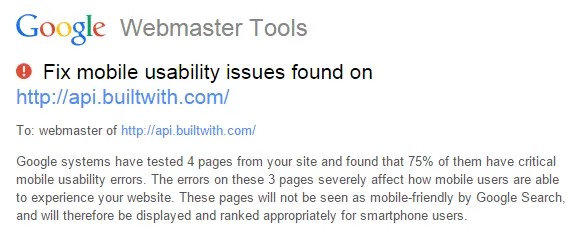 Soon Google will start ranking results by their appropriateness of smartphone users (as you can see from the text of the email above). Google Rankings are the difference between visits to your website and not for some/most people with websites and hence is the reason why the "Viewport Meta" tag we track has been at the top of the fastest growing technologies for a few weeks -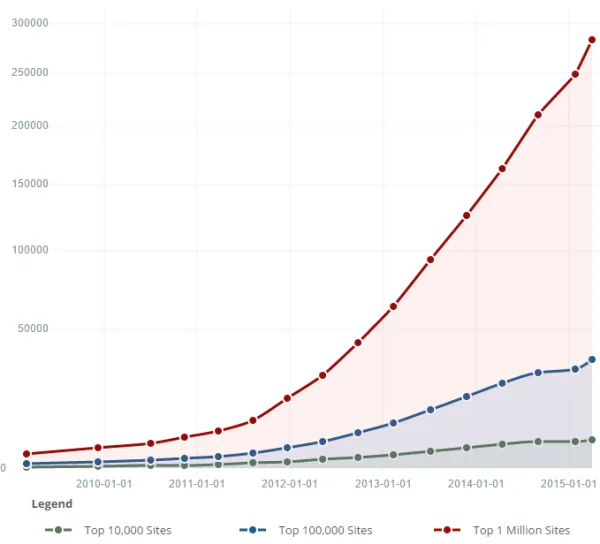 What is the Viewport Meta Tag?

The viewport meta tag basically controls the layout of a webpage based on the parameters configured within it. If you were to make a website mobile friendly, i.e. one that uses Responsive CSS you will most likely require a Viewport meta tag. It's no coincidence that BuiltWith recently became fully mobile optimized and that the Viewport Meta tag only started to appear in October 2014 on our website.


Deadline

The deadline for mobile compatibility is the 21st of April 2015 - we predict the amount of sites that have meta viewport will continue to increase, see the latest chatter about this Google update via the hashtag "mobilegeddon".